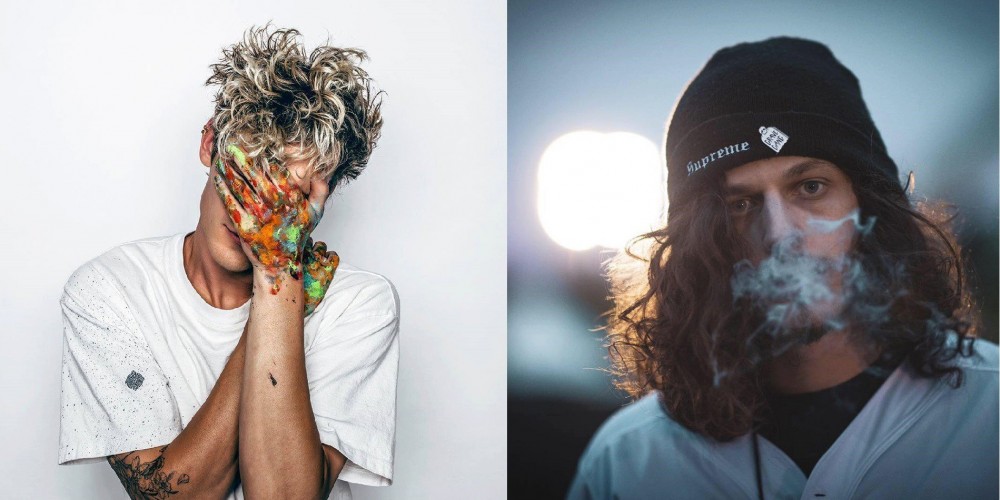 Electric Forest weekend blessed us with the track the summer — GRiZ and Subtronics' heater cleverly titled "Griztronics." Now, fans are calling for a B2B.
Since its inception, the collaborative track has been played out endlessly by DJs all genres, making its way to music festival stages and shows all summer long. In August, "Griztronics" ficially released Deadbeats and supporters have been clamoring for the duo to go back-to-back in celebration the track ever since.
Here are just some the comments we found on Twitter… The hype is real.
I would sell my soul to witness a @Griz & @Subtronics b2b

— Madrina✨☀️? (@whyUmadss) August 10, 2019
request for @Griz and @Subtronics to do a b2b set

— Darcy?LL? (@darce_nicole) August 14, 2019
griz b2b subtronics ill be waiting

— mads?wakaan (@madisoncsherlin) May 17, 2019
Okay edm twitter. If we all band together to get @Griz and @Subtronics on tour together they have to do it right?
Something like the lost my mind tour where they b2b at the end would be crazy. You don't even have to like or rt this. Just @ both them and ask them really nicely

— NxCK (@NxHart13) August 15, 2019
The day I hear Griztronics live is the day i die

— Catharine Ryan (@catttryan15) September 19, 2019
With all the buzz surrounding the collab, an ficial B2B as Griztronics is bound to happen. We're here to tell you first — we've heard rumblings from a reliable source that GRiZ and Subtronics will indeed be performing together before the year is up. Possibly at a New Year's Eve event somewhere in the US.
Any ideas where it might be? We'll be sure to keep you updated.
Dear @Griz thank u for letting me come play some songs tonight ur amazing and I love u that b2b was a dream come true ❤️

— ?WOOKED ON TRONICS 10/2? (@Subtronics) May 11, 2019