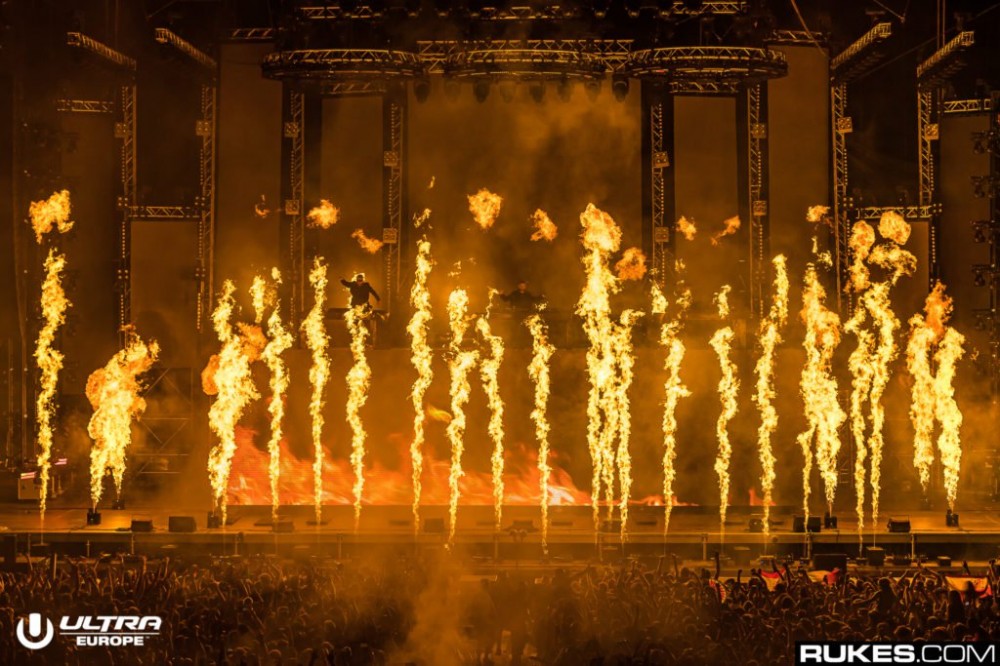 Swedish House Mafia's stage production at Creamfields was apparently so intricate and large that the entire Arc stage had to be shut down ahead their performance this past Sunday. When the trio finally took to the stage, they came with the lights, sound, and fire that one would expect an act their size.
Unfortunately, it appears that their overzealous production caused some permanent damage to the festival's own production. A post in the Creamfields Social Facebook group, then shared to , tells an attendee in a tattoo shop telling the "lads" about his time at the festival when "one the guy who was involved in setting up the stage for the Swedes walks in."
He says that he was told the flames used by Swedish House Mafia caused "£4 million worth damage to the screens." Ouch.
😳🔥 from SwedishHouseMafia
If you're wondering how that could possibly happen, just take a look at the video below to see just how intense the pyro was from their set on Sunday. Of course, this is just one part their set, too. The flame came out multiple times over the course the group's 90-minute performance.
At the end their set, they teased another date coming soon. No word yet on what it could be, but chances are we're finally getting that first new single. Stay tuned to find out!
Photo Rukes.com