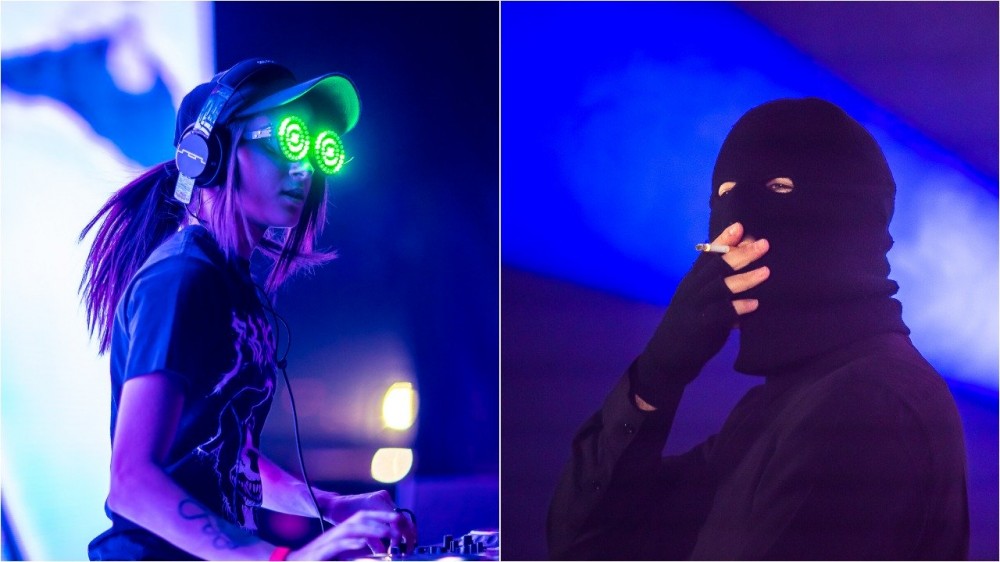 Rezz and Malaa have unmasked their new collaboration — and last night, it went f at Freaky Deaky at Houston Raceway in Baytown, Texas.
Previously, Rezz debuted the massive forthcoming collab during her annual "Rezz Rocks" performance at Red Rocks. If the brooding styles both producers weren't a dead giveaway, the visuals representing both brands definitely were.
As seen below, Rezz tested out the new collab yet again for the crowd at Freaky Deaky — and it went f. She has since revealed the name the track, "Criminals. Plus, a the release date, October 31st.
Halloween just got even spookier! Check back Thursday to hear in full.
Rezz x Malaa