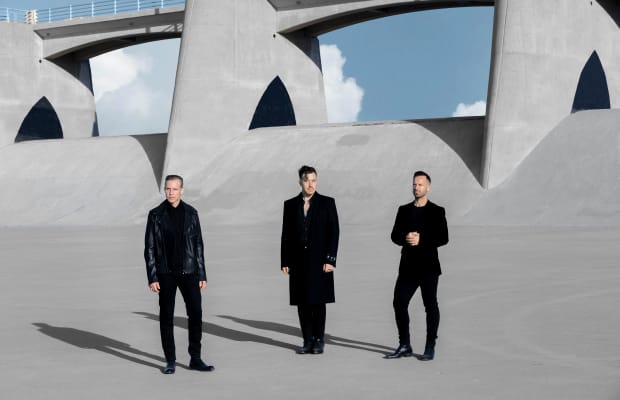 Closing in on a nearly three-year hiatus, the reemergence of superstar Australian trio RÜFÜS DU SOL was sudden and secretive. In early July, arcane posters appeared in Los Angeles and Sydney, depicting only the band's website and the word "Alive." Luckily, fans were not left in the dark for long, as RÜFÜS DU SOL revealed their first original song since 2018's Grammy-nominated Solace album just days later. 
Hailed by many as their biggest release to date, the aptly titled song informed fans that the trio are very much "Alive." According to an earlier statement made by RÜFÜS DU SOL member Tyrone Lindqvist, the single attests to how the band has been feeling over the past year. "We are—all of us—living in this transitional moment right now and we wanted to focus on the hope that the future holds for us all," he said.
Captivating listeners with a warm love song, "Next To Me" is an intimate tune expressing longing, textured with haunting piano keys and subtle shakers. In contrast, "On My Knees" alludes to a turbulent period in a relationship, paired with an edgy sound which drummer James Hunt dubbed "one of the most banging tracks on the record." It marked the third single released ahead of Surrender, accompanied by the album's highly anticipated release date.