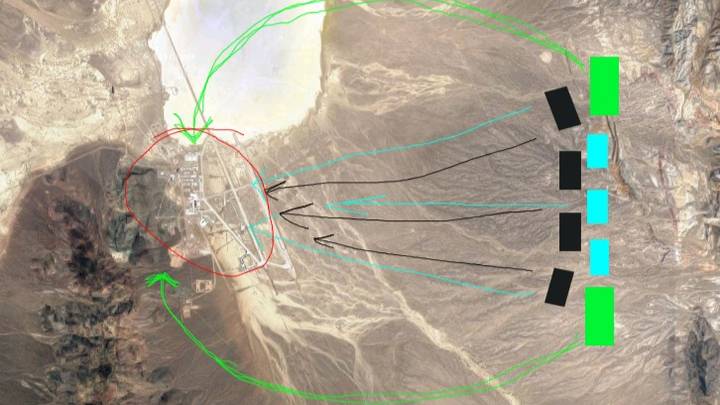 The ficial Alienstock Music Festival, born out the viral "Storm Area 51" Facebook event, is set to go on September 20-22 in the nearby town Rachel, Nevada. But authorities are making it very clear: do not try to cross into Area 51.
Event organizer Matty Roberts agrees.  "I am trying to advocate against the storming as much as I can," said Roberts in a recent interview. "I just want a gathering all these weirdos in the desert."
"We don't know whether there's going to be 50 or 50,000 people, it's a little difficult to plan for," said Sheriff Kerry Lee with Lincoln County. The event is free for attendees, though donations are encouraged to fund security, and basic amenities like water and sewage.
Officially, authorities are planning on estimates up to 30,000 attendees.
"Our two big tings are going to be medical issues, traffic issues and course, it'll be small, but an issue people that try to attempt to cross the boundary the NTTR," explained Lee.
According to local news KTNV, so far, at least 2,000 campsites, limited to 4 people per spot, have been purchased for Alienstock.
Find more information here.