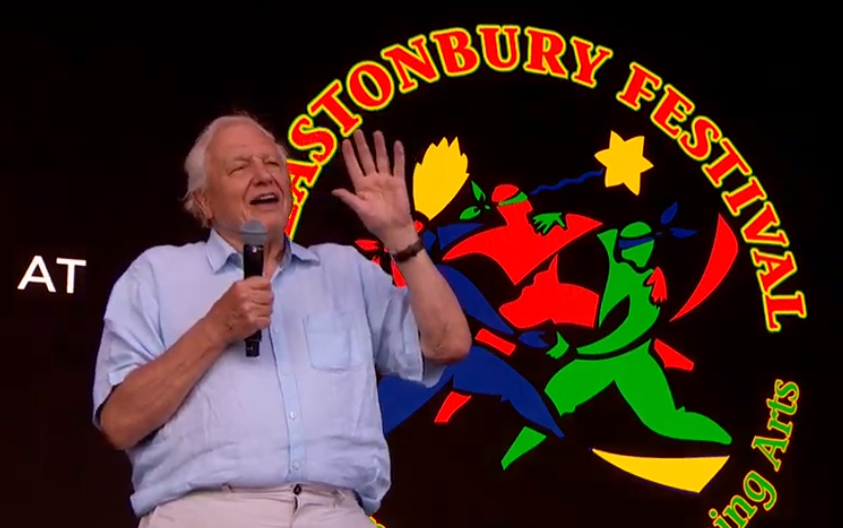 First it was Bill Nye at EDC, now it's the legendary Sir David Attenborough at Glastonbury. And while Bill Nye's appearance was much-hyped and announced ahead time, Attenborough went the surprise route for one the world's biggest multi-genre festivals.
The world renowned natural historian spoke out in support Glastonbury going plastic free this year. He then went on to announce a new documentary and further discuss the challenges pollution and climate change.
"The oceans cover two thirds this planet ours. There's one third that we occupy all the time, the land, that covers only one third the globe.
"There are seven great continents on which we human beings live. Each them has its own marvellous creatures, birds, mammals and animals all kinds. Each them has its own glory, each them has its own problems.
"We have been making for the past four years a series about those things. About those seven very different continents. It starts later on this year. It's called Seven Worlds One Plant."
Watch it below.
Photo BBC Earth