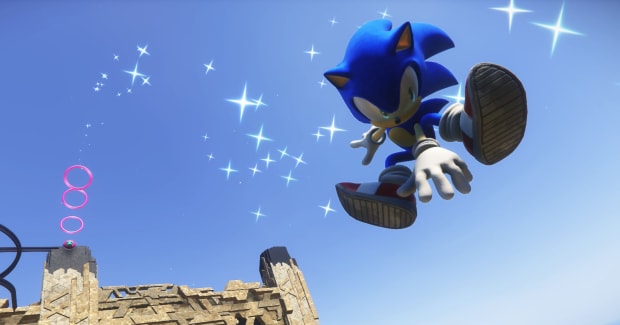 The fastest creature in gaming is in the inspiration of a new DJ mix in honor of his upcoming game.
Tomoya Ohtani, the longtime composer of the Sonic the Hedgehog series, has delivered a new DJ mix featuring music from the upcoming game, Sonic Frontiers. Set to the theme of the "Cyber Space" levels found throughout SEGA's iconic series, the mini-mix finds Ohtani and other composers racing through electronic genres as they showcase the lovable blue hedgehog.
Incorporating drum & bass, breaks and beyond, Ohtani arranged a futuristic mix that brings the game to life. High-speed, of course, he blasts through the digital worlds with Sonic as he seamlessly switches from track to track.