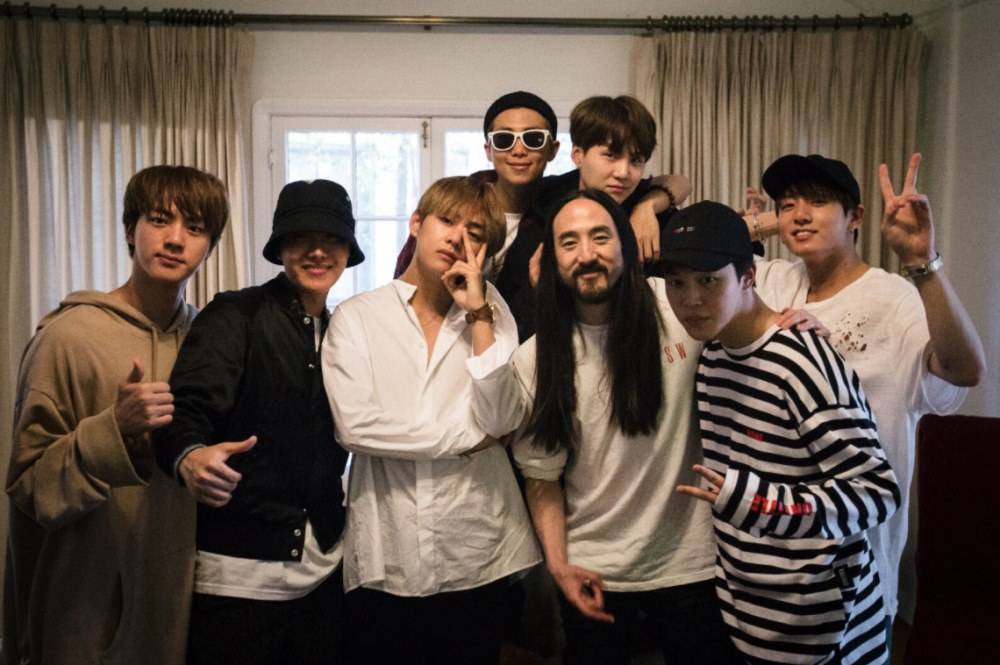 Steve Aoki is one dance music's most popular ambassadors. Steve has worked especially hard this past year to help push the electronic genre into the mainstream consciousness the world. He has bridged the gap between rap and dance music flawlessly and has now gotten the legion K-Pop fans to start to enjoy dance rhythms.
When Steve Aoki announced his remix and later collaboration with BTS, fans all over the world more or less lost their minds. The pouring out support from BTS fans helped Aoki reach new heights in terms career success. Now he can thank them for one more achievement.
Steve Aoki's remix BTS' 'Mic Drop' has been certified by the RIAA as a gold record for selling over half a million units. Check out the new swag Aoki has for his wall below!