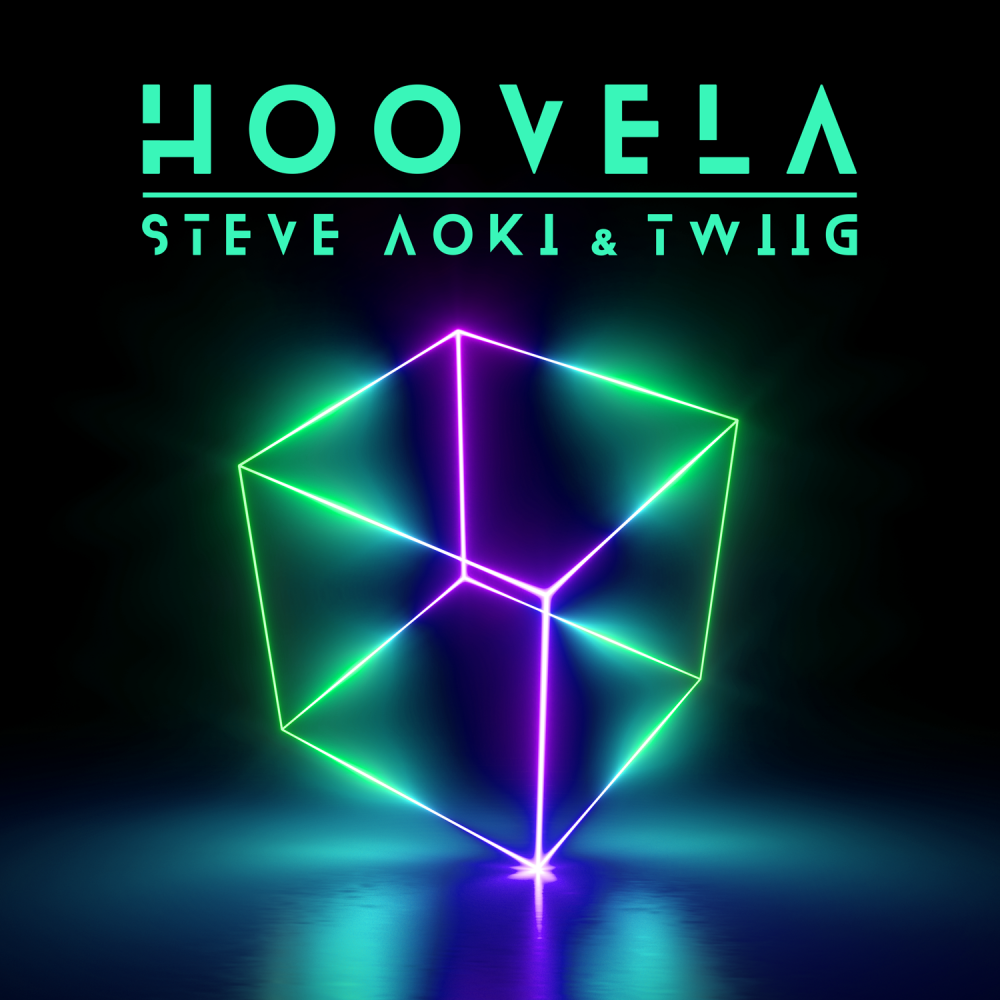 Holy Smokes, Batman! Steve Aoki has simply dropped what may probably be his finest massive room monitor in YEARS with "Hoovela", an enormous collab with Croatian massive room duo TWIIG. On high that, we are able to additionally verify right here at EDM Sauce, that this monitor will certainly be on Aoki's upcoming Neon Future III album.
"Hoovela" is straight FIRE proper from the get-go with crashing synths and an enormous drumline. "Hoovela" then follows the fashionable massive room construct up with a fist pumping anthemic massive room drop that can blow the photographs f your wall. This is old fashioned Big Room. This brings me again to the sounds early 2010's Ultra's. This is MASSIVE.
Aoki's bold Neon Future sequence (launched Ultra Music/Dim Mak) is an ongoing thread linked semi-concept albums that delve into Aoki's deep curiosity in futurism by way of know-how and explores well timed themes singularity, biotechnology, digital immortality and the symbiotic relationship between man and machine. Officially launched in 2014 with the inaugural installment, Neon Future I (licensed gold by the RIAA), adopted by Neon Future II (2015), the sequence options high-prile collaborations with artists from throughout a number of genres together with will.i.am, Linkin Park, Snoop Dogg, Fall Out Boy and others, in addition to main figures in popular culture and know-how together with Google's Director Engineering Ray Kurzweil, theoretical physicist and Nobel laureate Kip Thorne and director/producer J.J. Abrams.
Tying into the forthcoming Neon Future III, Aoki has partnered with Impact Theory and Eisner Award winner Jim Krueger (DC Comics "Justice," Marvel "Earth X," "X-Men, "The Avengers") to create NEON FUTURE, a brand new comedian guide sequence that shall be launched this weekend on the 2018 New York Comic Con. An modern multi platform strategy, the Neon Future sequence totally encompasses all Aoki's multimedia properties, from his music, movies and social media…depicting Aoki in varied levels his bodily transformation from man to machine.
var VUUKLE_CONFIG = { apiKey: "ed375bad-1cee-48de-8d40-7b8f67b3fa26", articleId: "114682", tags: "Big Room House, Dim Mak, Hoovela, Neon Future, Neon Future III, New EDM, New Steve Aoki, Steve Aoki, TWIIG", writer: "Nick White", // Lang wordpressSync: true, eventHandler: operate (e) { console.log(e); if (e.eventType == 'wpSync') }, // Articles - suggestions in emotes and feedback widget recommendationsWides: false, recommendationsProtocol: "", globalRecommendations: false, // Colors darkMode: false, shade: "108ee9", // By Widget feedback: , emotes: , powerbar: , }; (operate () d.physique).appendChild(s); )();
googletag.cmd.push(operate() );