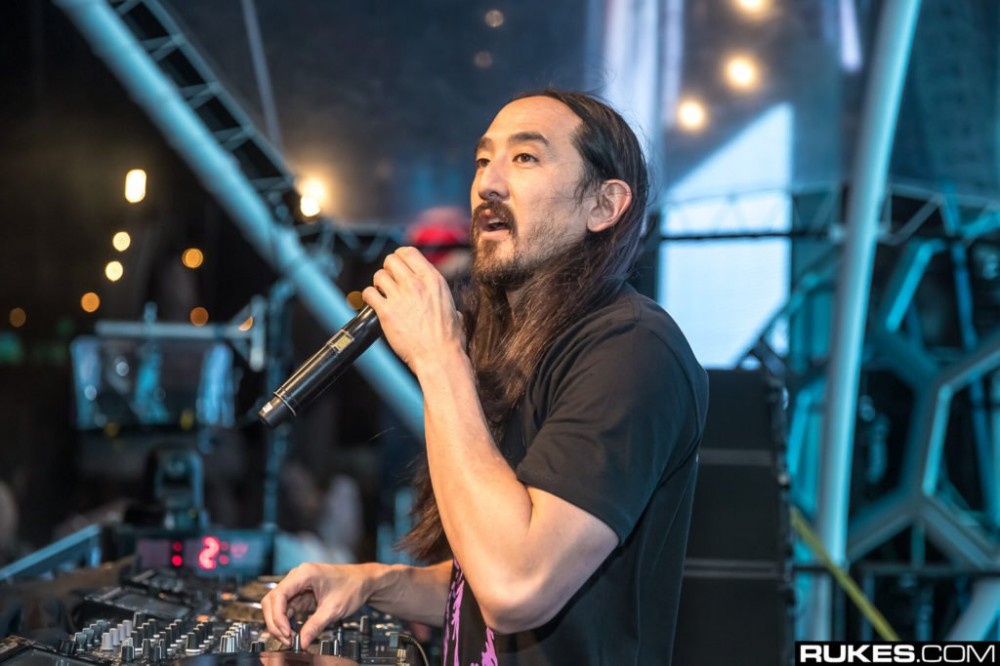 As one the highest paid DJs in the world, Steve Aoki is making six figure paychecks on the regular. Obviously, that wasn't always the case though.
According to Aoki, his record label, which he started as a 19-year-old college student, was a huge financial burden at the beginning. With all his early ventures, he ended up maxing out 10 credit cards and finding himself in debt — nearly $100,000 worth.
He told Luc Belaire CEO Brett Berish in an episode Belaire's "Self Made Tastes Better" series: "Even though we were crushing it, selling over 80,000 physical copies independently with each release, I was spending way more money than we were making."
It was his side hustle — DJing — that ended up getting Aoki out debt. He was able to pay f all his credit cards and move forward.
"That was one the most satisfying feelings in my life," he said. "It felt like I had done the impossible. It felt impossible to escape the hovering debt and get Dim Mak to a place financial freedom. I learned you have to think outside the box, you have to hustle, and you can never underestimate your side hustle."
Today, Dim Mak is one the most successful labels out there dedicated to serving up quality dance music. It's a prime example that sometimes risks need to be taken in order to succeed.
Source: CNBC