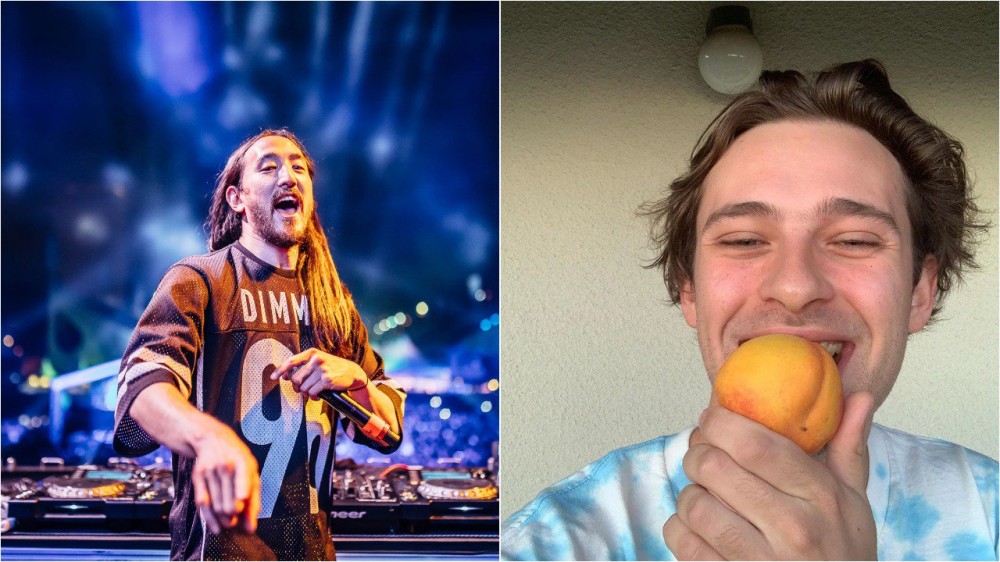 The interest in Flume's viral ass eating at Burning Man has finally started to die down, but a new interview with Steve Aoki for Aussie publication Goat has just revived it in the best way.
Aoki's interview mostly had to do with his new single with Backstreet Boys, "Let It Be Me," but eventually veered into his own on-stage antics and eventually those others, like Flume. According to author Alexander Pan, Aoki hadn't heard what went down at Burning Man as he wrote he had to explain what happened to him.
"Wow, that's bold, I think that's badass," exclaimed Aoki, "I think it's cool when people do something that's outside their comfort zone."
When asked in comparison what his own craziest on-stage antic was, Aoki apparently cut him f and conceded defeat.
"Oh god, Flume wins! Flume wins! Give him the trophy, mic drop, I can't get anywhere near that," says Aoki, "that is something that'll go down in the history books for all DJs, I don't think anyone can top that!"
You can read the full interview on Goat here.