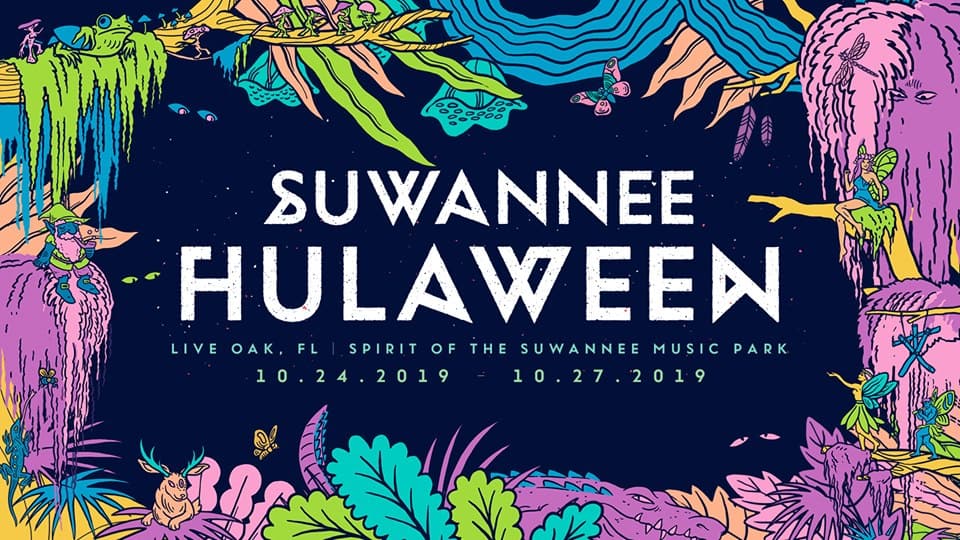 After much speculation, Suwannee Hulaween has been confirmed for 2019. After last year's event, there was a lot talk if the yearly festival would be happening due to financial discrepancies. Well, it seems as if everything was sorted and that we will be going back to the swamp after all! Mark your calendars for October 24th – 27th for a magical time on Spirit Lake.
Not only that, but today Hulaween also released their ficial after movie or "hype video" as they call it. The video captures the magical spirit the festival and all the creatures and festival goers within it. This festival definitely has its own special vibe and we can't wait to see what they have in store for this year.
Find out all the information and updates you need to know here. Tickets go on sale this Friday, June 14th at 12 pm EST!
Watch the ficial Suwannee Hulaween after movie here: