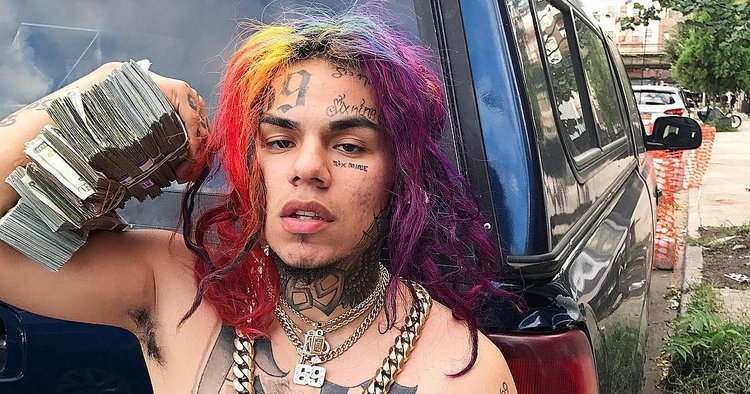 After a very public imprisonment and series hearings, rapper Tekashi 6ix9ine has ficially received a sentence 24 months in prison and 5 years supervised release as a result his cooperation as state's witness.
Tekashi, real name Daniel Hernandez, was facing 47 years to life in prison for a litany criminal acts, but was handed down a lesser sentence due to his testimony against various others, primarily Aljermiah "Nuke" Mack and Anthony "Harv" Ellison, members the Nine Trey Bloods.
He admitted to being involved in numerous other crimes including assaults, shootings, robberies, and more.
In spite his very public betrayal notorious gang members, Hernandez has repeatedly declined witness protection in favor private bodyguards. Apart from his incredibly identifiable face tattoos, he also wishes to continue his rap career. He reportedly signed a new record deal with his former label 10K Projects for $10 million in October.
"Your choice to join Nine Trey was unnecessary," Judge Engelmayer pronounced. "I see a lot gangs members… they fell in at a young age. That excuse is not available to you. By the time you began with Nine Trey, you were a nationally famous rapper. You had a prosperous future. Your counsel says you joined to break out poverty. I am not buying that. You were set. As a result your musical career, you could have gotten the advise security people, and presumably lawyers and accountants."
"The worst part is over," the judge continued. "There is a great deal to be admired about you. You're learned a hard lesson here. I wish you very very well."
Having already served 13 months his 24 month sentence, 6ix9ine will be released next November.