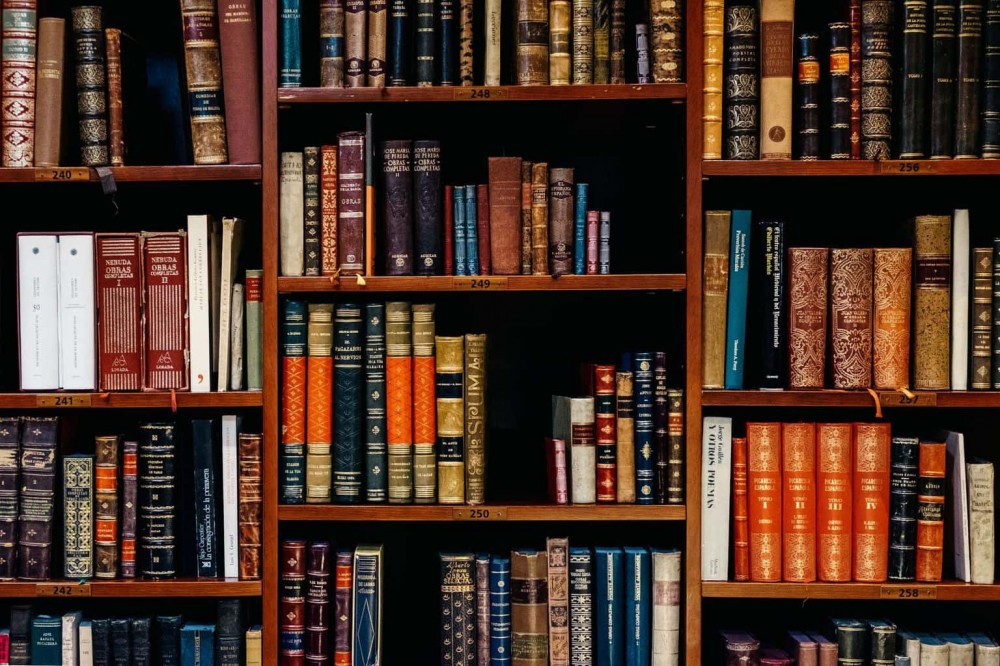 It's a new year and new you if you're in the music industry. Whether you are a music producer, music manager, record label owner, on the booking side, or anything to do with the music industry, there are books that will extend your knowledge in this industry. Luckily, many the world's brightest minds have written about their experiences in the music industry to help out people just like you. You can (and should) use their lessons to avoid their mistakes and get a leg up on other people in the music industry.
We've compiled some the best music industry books all time for musicians and people in the music industry. Learn from some the best minds and marketers to think differently, more strategically, and understand the purpose your business in 2020 with this list the best books.
Table Contents
The List: 10 Best Music Industry Books You Need On Your Shelf

All You Need to Know About The Music Business is ten referred to as the bible the music industry. With more than 500 pages in its entirety, Donald S Passman, veteran music lawyer, talks about the changes happening within the music industry with information regarding streaming, copyright infringement cases, navigating record deals, how to structure commissions and fees, songwriting, publishing, copyrights, maximizing concerts, touring, and merchandising deals, and much more. "If you want to be in music, you have to read this book," says Adam Levine, lead singer, and guitarist Maroon 5.

Much like Donald Passman's book above, How to Make It in the New Music Business by Ari Herstand is a must for any musician. Forget about the "odds making it" in the music industry and learn from one the brightest minds in the industry about taking on social media, mastering merchandising, and build a grass-roots fan base. In this book, you will even learn about booking, growing on social media and streaming services, and how to get your song placed in films and television.

Bobby Owsinski knows that the music business can be difficult for many musicians especially when you are first starting out. In this book, Owsinski has gathered together useful and helpful tips from many the music industry pressionals and put them together in this book. The 150 tips range from learning to network, working well with a team, owning your content, and how to really follow your passion well.
While Gary Vaynerchuk is not necessarily in the music business per-say, Gary Vaynerchuk is a legend when it comes to motivating people to follow their passion and ideas to tackle what they truly want. For Jab, Jab, Jab, Right Hook, Gary Vaynerchuk gives a blueprint to social media marketing strategies that really work. As musicians, it's more than just telling people to buy your album, it's about telling a story.

As you can tell from this article, I believe that knowledge is power, especially in the music industry. The Insider's Guide to Making Money in the Music Business is the 8th printed edition by Jeff and Todd Brabec. The music industry is a business decisions, money, and contracts. This book will share about having success in the music industry and how you can make money by getting your music placed in films, television, video games, and with the PROs (ASCAP, BMI, and SESAC).

If you have found talent that you are interested in managing, the Artist Management For The Music Business book is essential. Anyone managing an artist's career needs to knowledgeable in all the moving parts the music industry. This book by Paul Allen will show you how to generate multiple streams income and how to plan strategically for the future.
George Goodrich, the founder , has compiled a Kindle book on how to use Spotify playlists to obtain millions streams, make money online, and gain attention from labels and talent buyers. The book formerly known as the Slotify Method is an actionable guide to show you how to set up your Spotify Artist prile and best practices for pitching your music to Spotify.

Jesse Cannon has put together the seventh edition the popular music business book, Get More Fans: The DIY Guide to the New Music Business. Despite being a rather long book, this is packed with information about how to promote your music on a small budget, how to get your YouTube videos to go viral, how to get on Spotify playlists, and how to increase turnouts at a show. This book also does a great job explaining how to make fans using Facebook, Twitter, Instagram, and SoundCloud.

For this popular music book, Audrey Chisholm, an entertainment lawyer, talks about how to legally start your music business. To date, Audrey has been featured on MTV®, American Idol® and VHI®. In this book, you will learn how to understand the different types royalties you can earn with music publishing, how to own your music, how to own your masters, how to sample and cover music, how to structure your business, how to protect your name and logo, how to avoid being sued and learning different legal aspects the music industry.

Mike Warner is an independent artist, music curator, and an expert when it comes to playlist strategies on different music streaming services. The Work Hard Playlist Hard book teaches artists to grow their audience on Apple Music, Spotify, Deezer, and a number other streaming services through prile enhancement, data analytics, automation, and creating value.
Music Industry Books Chart
| | | | |
| --- | --- | --- | --- |
| Rank | | Book Name | Buy Link |
| 1. | | | Check current price here |
| 2. | | | Check current price here |
| 3. | | The Music Business Advice Book: 150 Immediately Useful Tips From The Pros | Check current price here |
| 4. | | Jab, Jab, Jab, Right Hook: How to Tell Your Story in a Noisy Social World | Check current price here |
| 5. | | Music Money and Success 8th Edition: The Insider's Guide to Making Money in the Music Business | Check current price here |
| 6. | | | Check current price here |
| 7. | | | Check current price here |
| 8. | | | Check current price here |
| 9. | | Start Your Music Business: How to Earn Royalties, Own Your Music, Sample Music, Protect Your Name & Structure Your Music Business (Music Law Series) | Check current price here |
| 10. | | Work Hard Playlist Hard: The DIY playlist guide for Artists and Curators | Check current price here |
Music Industry Course
Whether you are an artist, record label, or artist manager, I have put together an online course titled Spotify Marketing Mastery. In this course, I talk about tips to increase your Spotify plays and optimizing your own playlists.
Disclosure: We may receive a small commission from the links in this post, at no extra cost to our readers.