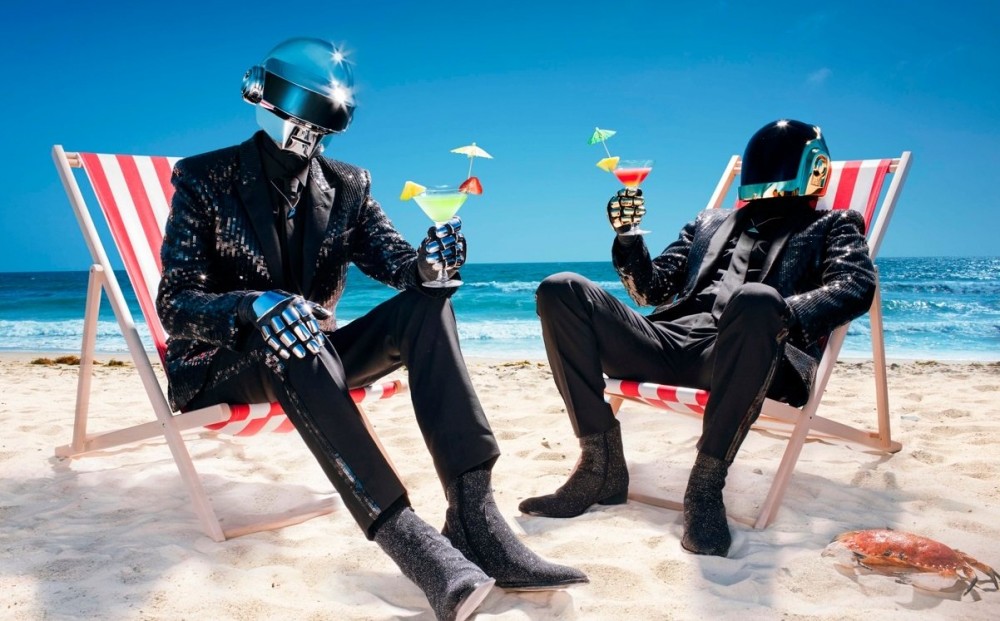 Daft Punk's iconic album Random Access Memories is ficially the best-selling dance music album on vinyl the decade.
According to Official Charts, Random Access Memories beat out every other dance music album in vinyl sales over the past 10 years. In the UK, it placed as the 62nd 100 best-selling vinyl record the 2010s.
The 2013 album made a statement upon its release, cleaning house at the 56th Grammy Awards, with Album the Year and Best Dance/Electronica Album. "Get Lucky," featuring Pharrell Williams and Nile Rodgers also won Record the Year and Best Pop Duo/Group Performance.
Fleetwood Mac's Rumours, and albums by Amy Winehouse, Pink Floyd and Stone Roses topped the list. Check out the top 10 below.
Top 10 Selling Vinyl Albums 
1 RUMOURS – FLEETWOOD MAC
2 BACK TO BLACK – AMY WINEHOUSE
3 THE DARK SIDE OF THE MOON – PINK FLOYD
4 GUARDIANS OF THE GALAXY – AWESOME MIX 1 ORIGINAL SOUNDTRACK
5 THE STONE ROSES – STONE ROSES
6 AM – ARCTIC MONKEYS
7 WHAT'S THE STORY MORNING GLORY – OASIS
8 SGT PEPPER'S LONELY HEARTS CLUB BAND – BEATLES
9 NEVERMIND – NIRVANA
10 LEGEND – BOB MARLEY & THE WAILERS
Daft Punk – Random Access Memories
H/T: DJ Mag | Source: Official Charts