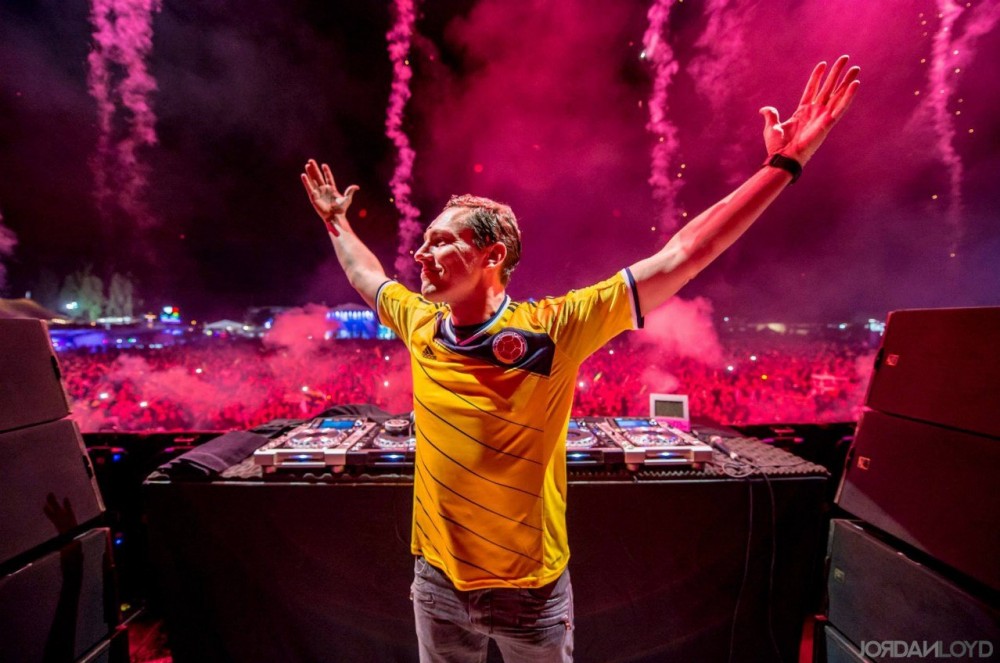 This past weekend in the Utah desert, Tijs "Tiësto" Verwest and model Annika Backes tied the knot. The two met in 2015 and Tijs proposed in 2018 over Thanksgiving weekend.
"We went to the One and Only in the Maldives for vacation," Annika told Vogue. "Unfortunately, for the first nine days we were there it was pouring rain the whole time. Tijs wanted to wait for the perfect sunset, and finally, on our last day, the weather cleared up. Tijs pulled out all the stops and rented out the entire restaurant. I thought we were just going for a romantic dinner, but right when we got to the restaurant I knew something was up. There was a rose petal path leading to one single table, and there was a private band. They had flown in our favorite wine and champagne. I think we were both so excited and nervous that he got down on one knee soon after we got there. It was so romantic and over the top. We were celebrating the rest the night on the beach and in the water."
The service was held at the Amangiri Resort in the middle the Utah desert this past weekend with 80 their closest friends and family, having rented out the entire resort.
Read the whole story from Vogue here.