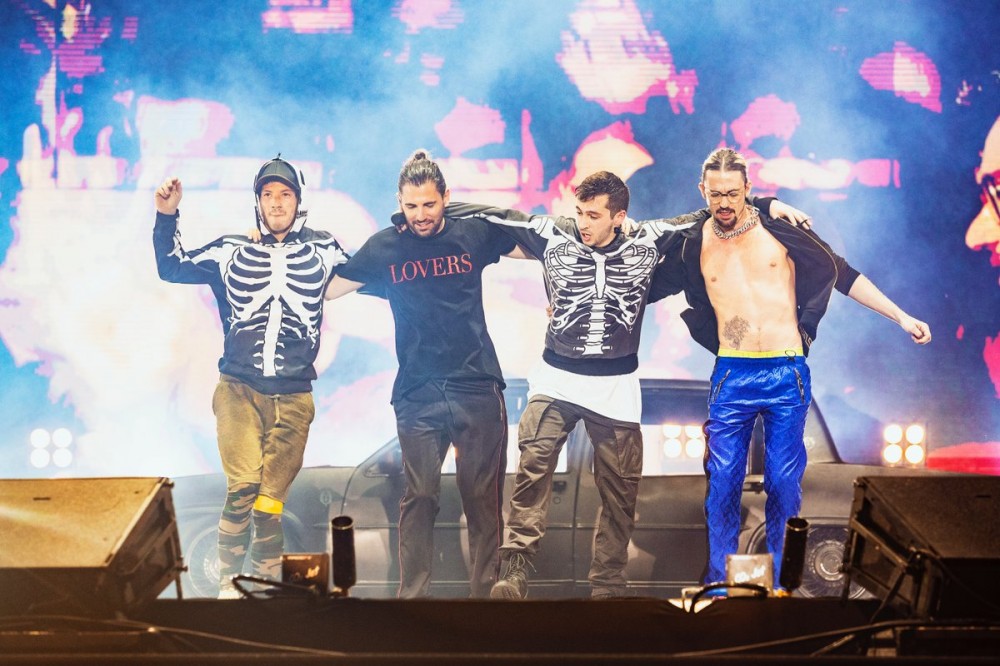 One the coolest moments any Dimitri Vegas & Like Mike set is when they drop "Crowd Control" and everyone in the crowd moves as one. These days, it's about as close to the classic rave vibes a crowd coming together as you can get.
Last week, during Twenty One Pilots' closing set at Lollapalooza Brasil, they treated their fans to an unexpected surprise. Before DVLM went on for their own set just a little while after, they came out on stage and performed "Crowd Control" to the absolutely massive crowd you see in the video below — around 100,000 people says Dimitri.
From the video below, it looks like an absolutely crazy moment to be a part !