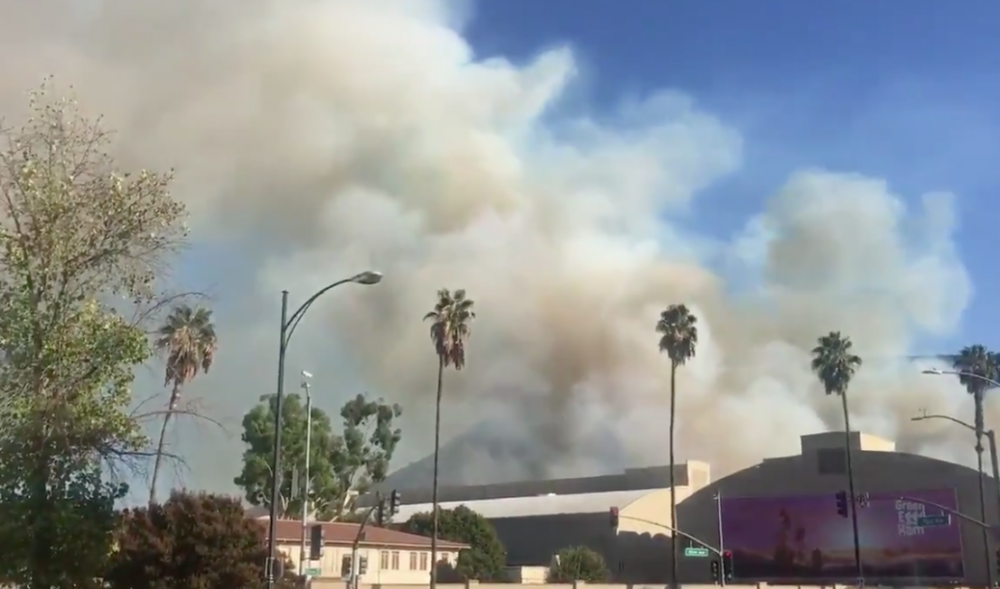 A spontaneous wildfire that broke out this weekend brushed shoulders with Hollywood's legendary Warner Bros. Studios.
The fire came dangerously close to the studios Saturday afternoon. Though no ficial evacuation notice was issued, Warner Bros. voluntarily evacuated the grounds.
By Saturday evening, firefighters had stopped the blaze from spreading. The buildings were spared and as last night none were "presently threatened."
One firefighter suffered from a non-life threatening injury.
The Los Angeles Fire Department also gave an update — as 6:30 pm Saturday the ongoing Barham Fire was 15% contained, after tearing through 34 acres.
Wildfire Breaks Out Near Warner Bros. Studios
A #bushfire broke in the foothills above Burbank, #California, close the the Hollywood Hills, on the afternoon November 9 and burned close to the famous Warner Bros Studios before firefighters halted its progress.#CAwx #BarhamFire pic.twitter.com/qro6nMKbEN

— WeatherNation (@WeatherNation) November 10, 2019
Brush fire above @warnerbros in the Hollywood Hills. 3 acres burning at last report. @LAFD pic.twitter.com/aeYUHLxIZ1

— Burbank Police (@BurbankPD) November 9, 2019
WATCH THIS: Video editor Tom Ostrowski shot this cool time lapse footage the #BarhamFire. Fire crews have stopped the forward progress the fire, which is now 15% contained pic.twitter.com/knhWqCUFev

— CBS Los Angeles (@CBSLA) November 10, 2019
Source: TIME | Screenshot CBS Los Angeles