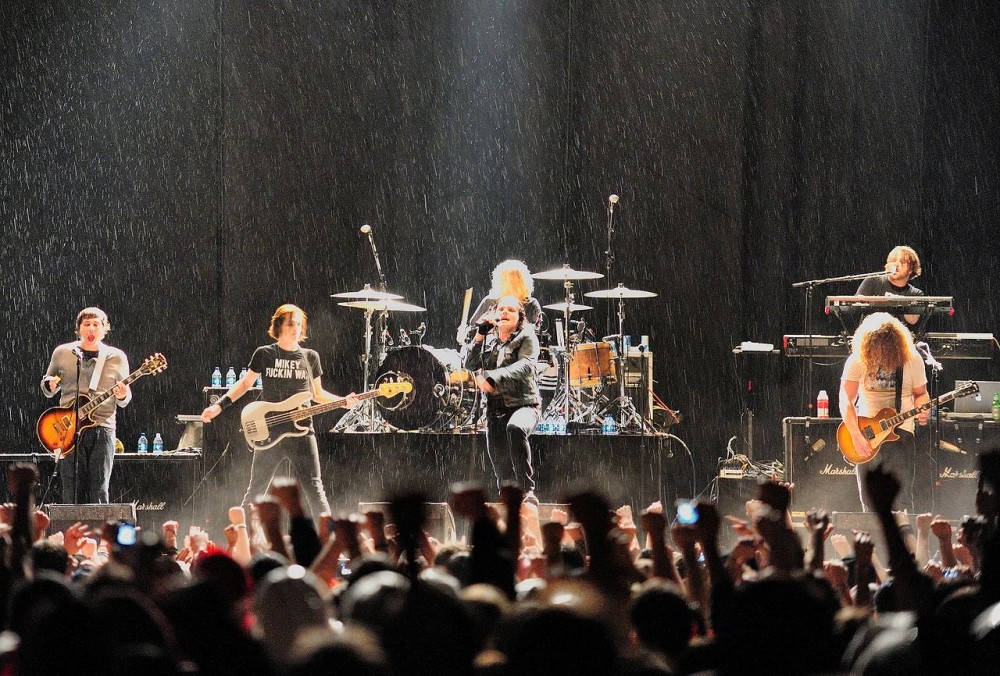 Last night in Los Angeles, My Chemical Romance reunited for their first show in seven years. Tickets sold out immediately to the 5,000+ capacity Shrine Auditorium near USC, with hundreds thousands left sobbing in the AXS ticket queue.
The group played a 21-track, two-hour set that had all the fan favorites and some deeper cuts. For most the show, it was hard to hear lead singer Gerard Butler over the screaming the fans who, course, knew every word to every song. Safe to say this was probably one the most notable moments fan collectiveness that was ever documented.
They have another string dates in AUS/NZ/JAP in March 2020 if you feel like traveling to see them. Otherwise, though it hasn't been ficially announced, you can probably catch them at Coachella, as well.
Set List
1. I'm Not Okay (I Promise) 2:02
2. Thank You for the Venom 5:33
3. Give 'Em Hell, Kid 9:50
4. House Wolves 12:50
5. Summertime 17:49
6. You Know What They Do to Guys Like Us in Prison (with Sara Taylor) 23:22
7. Make Room!!!! 27:03
8. Our Lady Sorrows 31:31
9. Na Na Na (Na Na Na Na Na Na Na Na Na) 34:18
10. Sleep 38:12
11. Mama 43:36
12. I Don't Love You 49:23
13. DESTROYA 54:00
14. Teenagers 59:34
15. S/C/A/R/E/C/R/O/W 1:03:22
16. Famous Last Words 1:08:04
17. The Kids From Yesterday 1:14:33
Encore:
18. Vampire Money 1:24:00
19. Mastas Ravenkrt (was on setlist but they skipped it)
20. Helena 1:28:25
Encore 2:
21. Welcome to the Black Parade 1:35:34
Photo  NBStwo