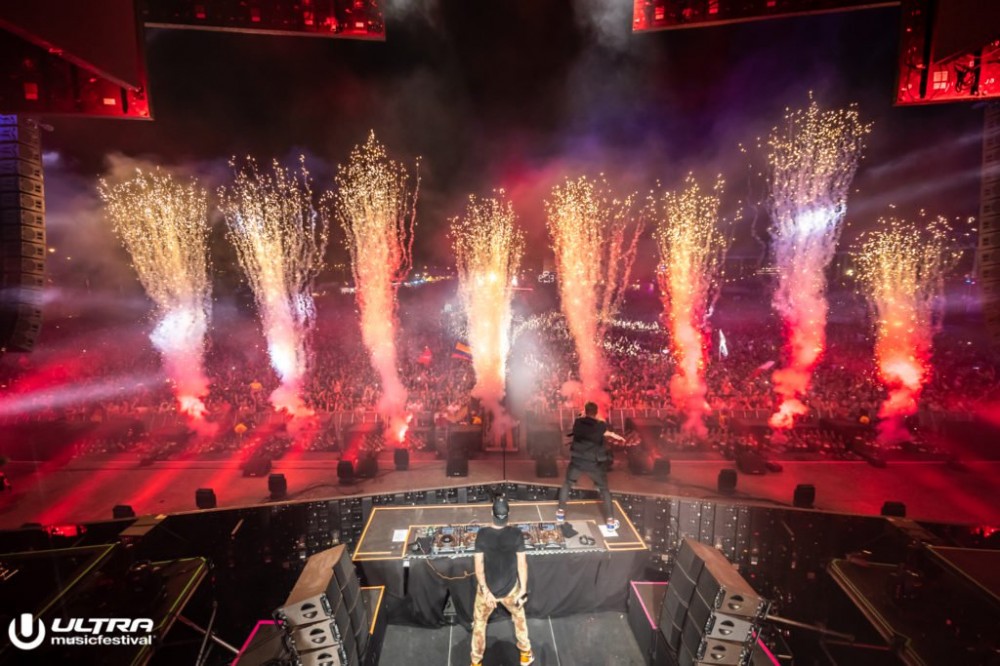 The Chainsmokers proved this past Sunday night, once again, why they deserve to headline an event like Ultra Music Festival. They never brought out any rappers, they never relied on gimmicks, they just brought their 120% energy to the stage and played their hearts out. With drummer Matt McGuire in tow and a special appearance from Illenium to debut their forthcoming collaboration, it was easily one the grandest sets the weekend.
Much like their set in 2018, The Chainsmokers played loads new and unreleased music.
Right f the bat, they started their set with an unreleased collab with Nolan van Lith and followed it right up with an unreleased track from Edison Cole and Lookas.
They played their Stoltenhf collaboration once again, which they played in 2018 and still hasn't been released. They also dropped new music with Luca Lush, Quix, THIEVES, Crankdat and ARMNHMR; and also, according to 1001tracklists, UNKWN, Styles&Complete, and Gammer.
Listen to their set below and pay attention to hear these awesome new tracks.
0:00 – The Chainsmokers & Nolan van Lith – ID (Intro Edit)
7:13 – The Chainsmokers & Stoltenhf – ID
11:20 – The Chainsmokers & Luca Lush – Drop That Low
34:32 – The Chainsmokers & Quix – ID
39:50 – The Chainsmokers & UNKWN – ID
40:53 – The Chainsmokers & Gammer – ID
42:25 – The Chainsmokers & Illenium ft. Lennon Stella – Take Away
57:29 – The Chainsmokers & Styles&Complete – ID
1:11:13 – The Chainsmokers & THIEVES – ID
1:14:35 – The Chainsmokers & Crankdat – ID
1:20:12 – The Chainsmokers & ARMNHMR – ID
Photo aLIVE Coverage