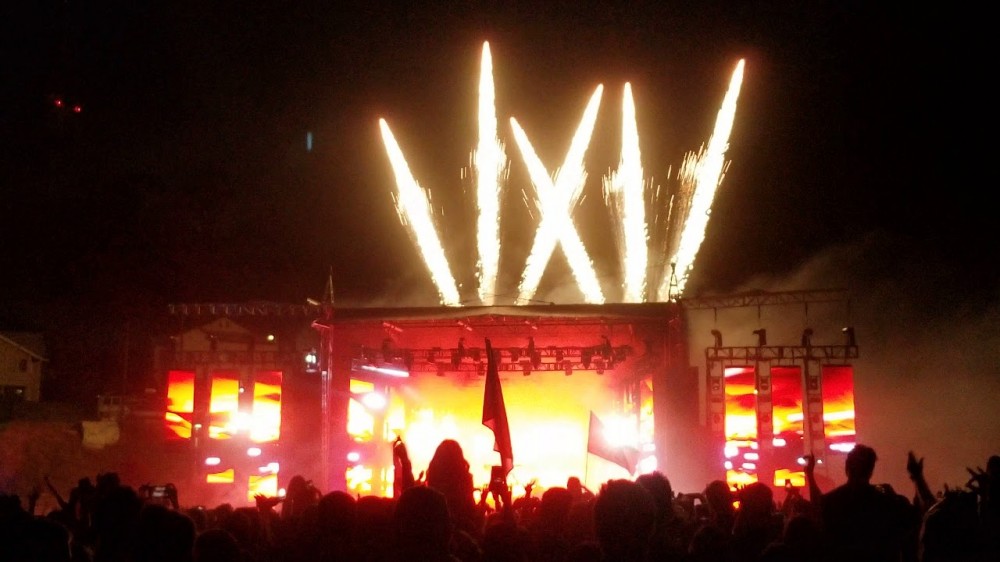 The electronic dance music community is based on PLUR (Peace, Love, Unity, and Respect). Keeping this mantra in mind, the legendary Zedd brought an unexpected guest on stage during his very first Zedd in the Park show last night – leaving the crowd in a state undeniable surprise!
Los Angeles was not prepared for the sheer epicness that was unleashed during yesterday's festivities. The large crowd fans had the opportunity to see headlining acts such as Oliver Tree, Whethan, Brownies & Lemonade All Stars, and Medasin, however, it comes as no surprise that Zedd was the most highly anticipated act the night.
When the Russian-German producer took the stage, the crowd was treated to some his biggest hits. In addition, the 'Stay' musician switched up his somewhat predictable performance by unleashing practically the entire version 'Bohemian Rhapsody' track by Queen – however, to the crowd's amazement, the classic tune incorporated heavy electronic melodies.
The show was on its way to becoming one Zedd's best performances to date. To kick things up that much more, he announced that he had a friend with him; the beloved Drew Taggart The Chainsmokers!
This shocking moment was reinforced by the fact that the two artists have never worked together. Bringing them 'Closer' together seemed to be the goal, as Drew belted out the chart-topping single.
Following the surprise, Zedd eased into a Dirtyphonics drum & bass remix the track, ignited the audience to cheer in appreciation.
The below clips and epic shot from Rukes will give you a sense the positive atmosphere from last night's show. We can't wait to see what else Zedd has in store for the future – perhaps more collaborations? …Only time will tell!
https://twitter.com/Zedd/status/1014402241887756288?ref_src=twsrc%5Etfw%7Ctwcamp%5Etweetembed%7Ctwterm%5E1014402241887756288&ref_url=https%3A%2F%2Fwww.youredm.com%2F2018%2F07%2F04%2Fzedd-brings-out-the-chainsmokers-for-closer-at-zedd-in-the-park%2F