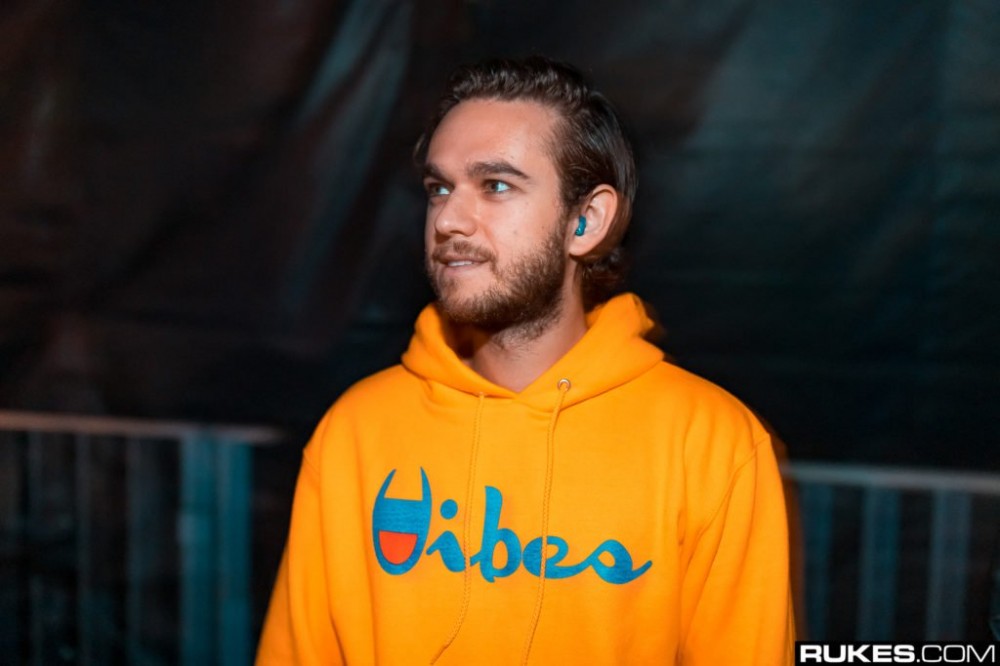 Even as Zedd's song "The Middle" continues to reign supreme, he has to shift his focus to promoting his newest song, "Happy Now," with Elley Duhé. The poppy song has been doing well for the producer, especially as he's been , and now he's giving back to fans.
Zedd posted a video today in which he surprises a fan in Glendale, California at her home with some "happy now" balloons. She seems genuinely ecstatic to see him (who wouldn't be) and it'll be a memory she keeps for the rest her life.
It's unclear if this will be a recurring thing with Zedd, surprising fans at their homes, but at least this one fan is happy now.