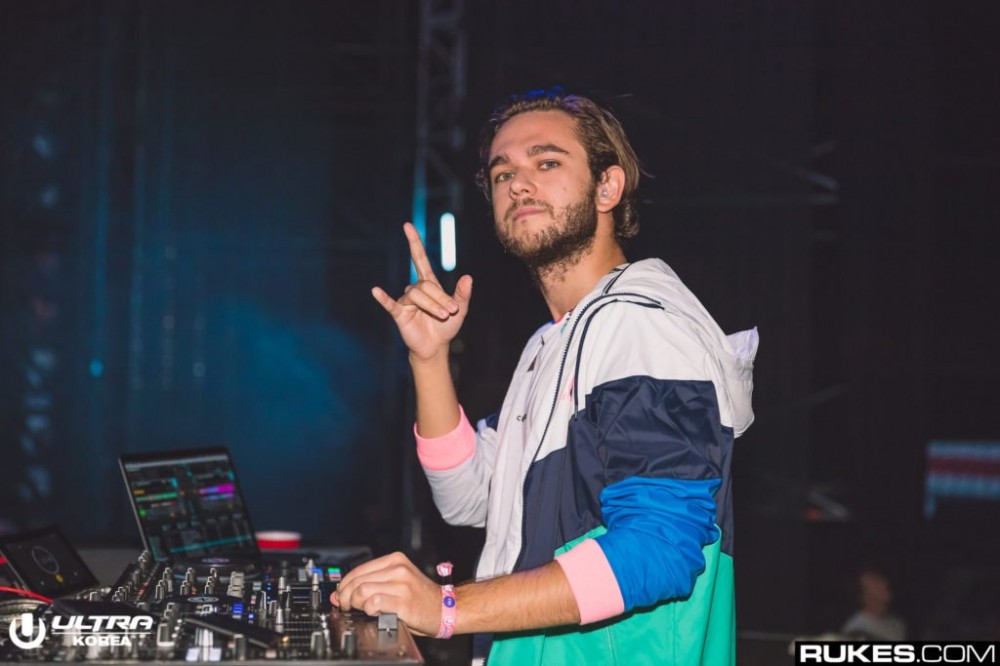 A beautiful gay couple got engaged during Zedd's show in Houston and the video below is giving us all the feels. The romantic moment happened as "Clarity" played out — and he said yes!
Soon after the video surfaced, Zedd took to Twitter to congratulate the couple himself. "Awwwww congrats!!!!" he said, along with several heart emojis. "So happy for you guys and THANK YOU FOR DOING THIS DURING MY SHOW]."
The retweets and comments were overwhelmingly supportive the newly engaged couple. Unfortunately, a homophobe entered the conversation and tried to spoil this amazing moment, but Zedd shut that negativity right down.
"Soo disgusting AF," the user wrote.
Zedd clapped back, "get the fuck outta here!"
Our scene is all about love and positivity. If you feel otherwise, kindly GTFO, as Zedd said.
Huge congrats to this couple on their engagement!
Engagement At Zedd Show
@Zedd this happened last night at your show in Houston! Thank you for the beautiful back drop for this special night! #loveislove pic.twitter.com/mJR9XznbTD

— Joseph (@Pelon1) September 28, 2019
I was so nervous! But he said yes ❤ Clarity was our first song together, I'll probably tear up every time I hear it now. Thank you for giving me the venue for the happiest moment my entire life. Oh, and your set was TOTAL 🔥🔥🔥

— David Montoya (@dcmontoya84) September 30, 2019
Zedd shuts down homophobic comment…
get the fuck outta here!

— Zedd (@Zedd) September 29, 2019
Source: Gay Times | Photo Rukes.com