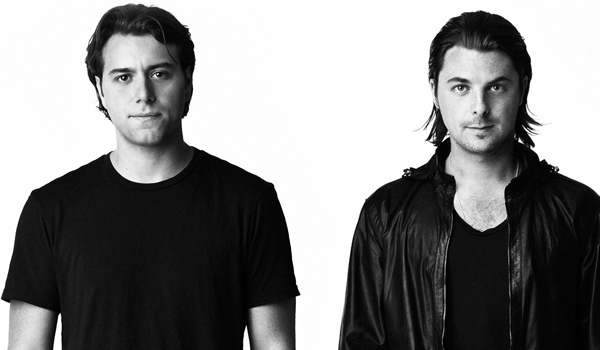 Just about all dance music fans are familiar with Salvatore Ganacci after his antics over the past few years. Whether it be is near iconic "try to relax your anus" moment from last year or his over the top dance moves from weekend one. While his set this last weekend was a bit more subdued in terms showmanship, Sal still had a weekend to remember.
After appearing in Sal's weekend one set, Seb returned the favor by bringing out Ganacci during his solo set in weekend two. Axwell also joined the crew on stage for a glitch in the matrix Swedish House Mafia 2.0 type debut.
The moment, course, came with some jokes from the guys as well. Axwell couldn't help but relive a troll from 2016 when he stopped the music and asked the crowd who was missing from the stage. While the crowd all anticipated they would bring out Angello, Christiano Ronaldo took the stage. The same thing happened this year but Gancci instead Ronaldo. Check out a photo the moment below.