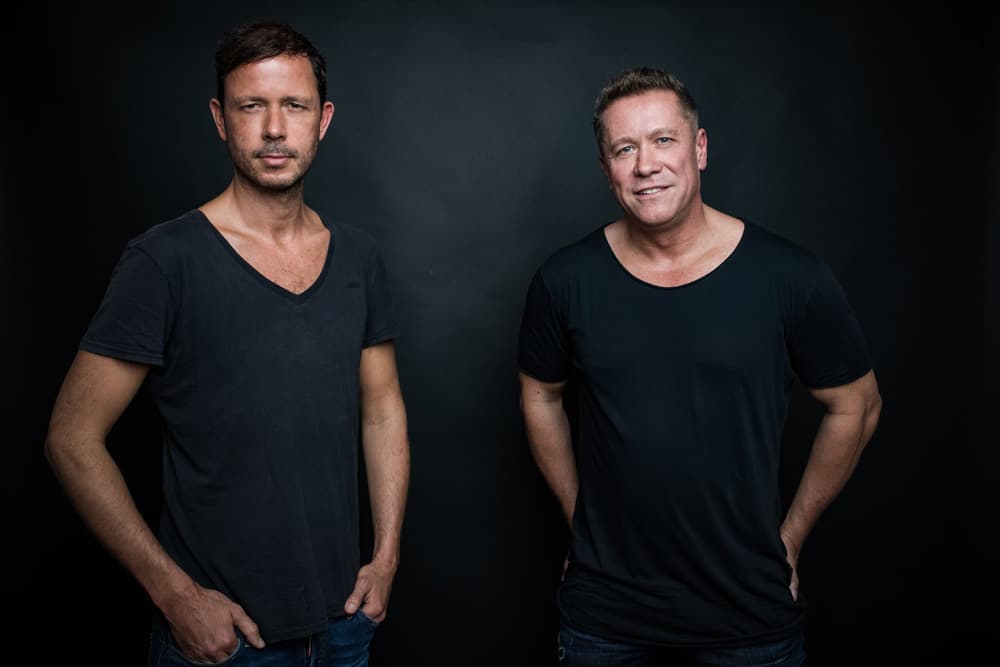 From tech to progressive, Claus Terhoeven and Stefan Bossems, better known to the world as Cosmic Gate, have done it all in the trance scene. Dominating clubs and festivals literally across the globe, Cosmic Gate have ridden every wave in the dance scene for 20 years and done it successfully – and on their own terms.
I had the chance to speak with these two legends prior to their absolutely mind-blowing 'Forward Ever, Backward Never Tour' stop at the Avant Gardner in Brooklyn, New York last month. We spoke about the trance scene, New York City, their label & much more. Check out some the highlights below!
edmsauce.com – Thanks for doing this, guys, it's a real honor! So…20 years! I haven't done anything for 20 years, let alone make music.
Cosmic Gate – Yeah, honestly even for us it's crazy when ya think about it, it doesn't feel that way, it's like we kept going at one point we started and now we are here, it's hard to put a true "timeframe" on it.
edmsauce.com – With all the different trance sounds nowadays including big room, progressive, tech, uplifting, etc., what do you feel about fans who are "disappointed" with artists who don't stick with the sound they started with? You guys started really techy and hard and have evolved into a more festival, big room, anthemic style sound, and I'm sure some fans give grief for that.
Cosmic Gate – Of course, there are always those people that one specific sound, but we feel nowadays people are more open-minded to all types sounds and not as picky. We never really cared from day 1. We never did any side projects for any our different sounds, we always thought hey if it's Cosmic Gate, it's Cosmic Gate, why change.
edmsauce.com – I know you've been to the city a bunch times, what are your thoughts on the venue? (Great Hall at Avant Gardner)
Cosmic Gate – Ya, I know you didn't ask this but I think New York City is the city we've played the most at. We've had to have played at 10 or 12 different venues alone. This is our 1st time here and we really love the feel the underground warehouse vibe here at Avant Gardner.
edmsauce.com – How did Wake Your Mind records come about and how did you end up on Black Hole Recordings?
Cosmic Gate – Well, we've been working with Arny (Black Hole founder) for many years before, and when we were thinking starting our label it wasn't even a thought about where we were going to do it. The passion Arny has for music is incredible, and just knows and understands the business. We have total artistic and creative freedom and he will always be 100% supportive, and when we get along really well it helps.
edmsauce.com – I appreciate this and I know you are BUSY! Let's wrap this up with a question about some your favorite tracks yours that have been remixed.
Cosmic Gate – Oh wow, there has been so many let us think..Frank's(Dj Scot) Fire Wire remix was great….oh, yes and for sure the Back to Life Arty remix, we played that one out and the people loved it.
FOLLOW COSMIC GATE:
Facebook: facebook.com/cosmicgate
Twitter: twitter.com/cosmicgate
Instagram: instagram.com/realcosmicgate
Soundcloud: soundcloud.com/cosmicgateficial