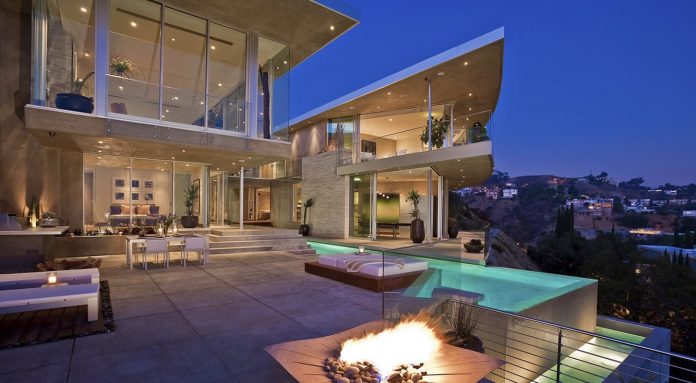 Today, Avicii's incredible Hollywood Hills residence sold for a whopping 17.5 million dollars. Avicci purchased the home in 2014 for 15.5 million.
The house is a 7,000 square foot, contemporary style home, originally built in 2008 and previously owned by Bruno Mascolo. This home is perfect for anyone wanting a castle on a hill, overlooking the most beautiful parts L.A.
On top the prime location, the residence includes 7 bedrooms and 6 bathrooms. Of course, it wouldn't be a complete Hollywood Hills home without an infinity edge swimming pool. Just add in the spa, fire pit, and lounge, and you've got a match made in heaven.
Along with the modern architecture the house, it's surrounded by panoramic views Santa Monica, and the Pacific Ocean. To top it all f, an amazing view Downtown Los Angeles.