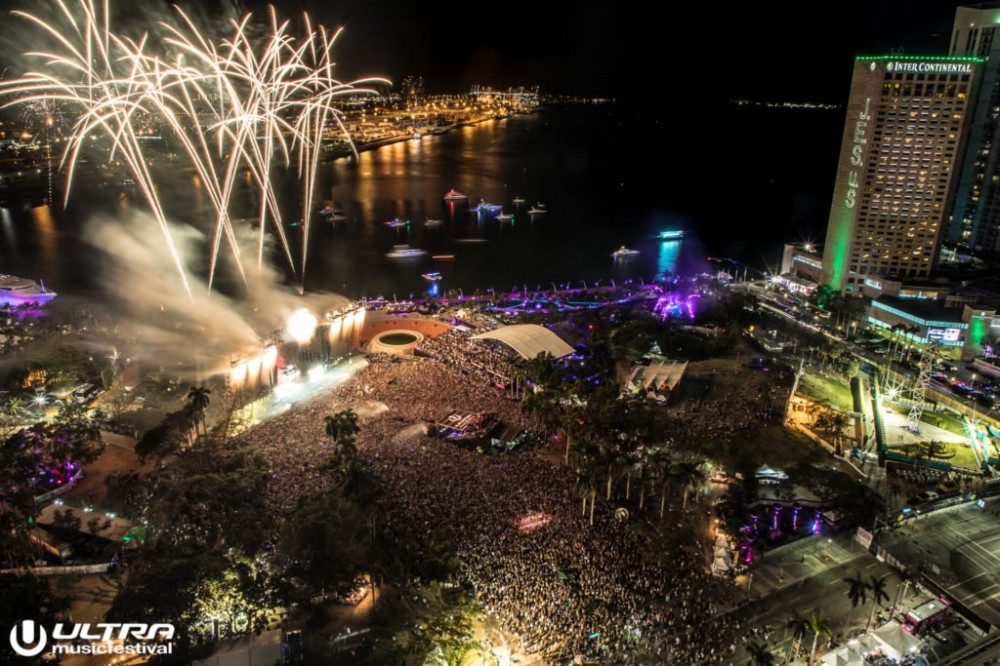 Is Ultra Miami staying in Miami?
A meeting today between the members the Miami City Council has renewed hope that the city Miami might still play host to the music festival next year, despite the festival itself voluntarily pulling its contract earlier this month. In a special "Sunshine Meeting," Miami City Manager Emilio Gonzalez, commissioners Ken Russell, Keon Hardemon, Manolo Reyes, and Joe Carollo, and Manager Andrea Agha and Council Member Luis Lauredo from Virginia Key discussed the possibility.
Ultra Music Festival headed to Virginia Key in 2019 where it experienced a litany issues, exacerbated by the short preparation time organizers were given by Miami City Council. A return to Bayfront Park or any other familiar Miami venue would streamline the 2020 event, though, course, the earlier a decision is made the better. As far as Miami City Manager Emilio Gonzalez is concerned, Virginia Key is f the table.
See the discussion live tweeted from @KBKeyNews below.
Miami City Council discusses Ultra Miami
6/ Now on to Ultra. Hardemon is asking colleagues if there is an appetite to re-engage Ultra.

— KeyNews (@KBKeyNews) May 21, 2019
7/ Commissioner Carollo responds: "I do know that Virginia Key was a complete mess…. It bothered more people than ever before."#Ultra

— KeyNews (@KBKeyNews) May 21, 2019
8/ Miami City Manager Emilio Gonzalez said that Ultra only told him they had made a decision to move on, and that he was expecting the concert to be at Virginia Key again in 2020, until he got the termination letter.

— KeyNews (@KBKeyNews) May 21, 2019
9/ As to luring them back to Miami, City Manager Gonzalez says, "It is a loss for our city. That kind economic impact for the residents our city, I think it's a huge loss. It's unfortunate. If there is anything I can do to get them to reconsider, I would be happy to do it."

— KeyNews (@KBKeyNews) <a

13/ Afterwards, Miami City Manager Emilio Gonzalez said he would re-engage with Ultra. He said so far as he's concerned, however, Virginia Key is f the table.

— KeyNews (@KBKeyNews) May 21, 2019


href="https://twitter.com/KBKeyNews/status/1130919005466890240?ref_src=twsrc%5Etfw">May 21, 2019
10/ Hardemon says that Virginia Key didn't work. He wants them to think about downtown Miami again, and wants Ultra to be a discussion item for the June 27th agenda.

— KeyNews (@KBKeyNews) May 21, 2019
11/ As the meeting ended, KB Councilmember Lauredo got up to speak. He and Commissioner Hardemon got into a verbal war words, with Lauredo continuing to speak while Hardemon was talking.

— KeyNews (@KBKeyNews) May 21, 2019
12/ "You are being disrepectful to me," Hardemon said to Lauredo, saying Lauredo wasn't even looking at him. "I don't have to look at you," Lauredo said. Hardemon then ended the meeting.

— KeyNews (@KBKeyNews) May 21, 2019
13/ Afterwards, Miami City Manager Emilio Gonzalez said he would re-engage with Ultra. He said so far as he's concerned, however, Virginia Key is f the table.

— KeyNews (@KBKeyNews) May 21, 2019
Photo aLIVE Coverage for Ultra