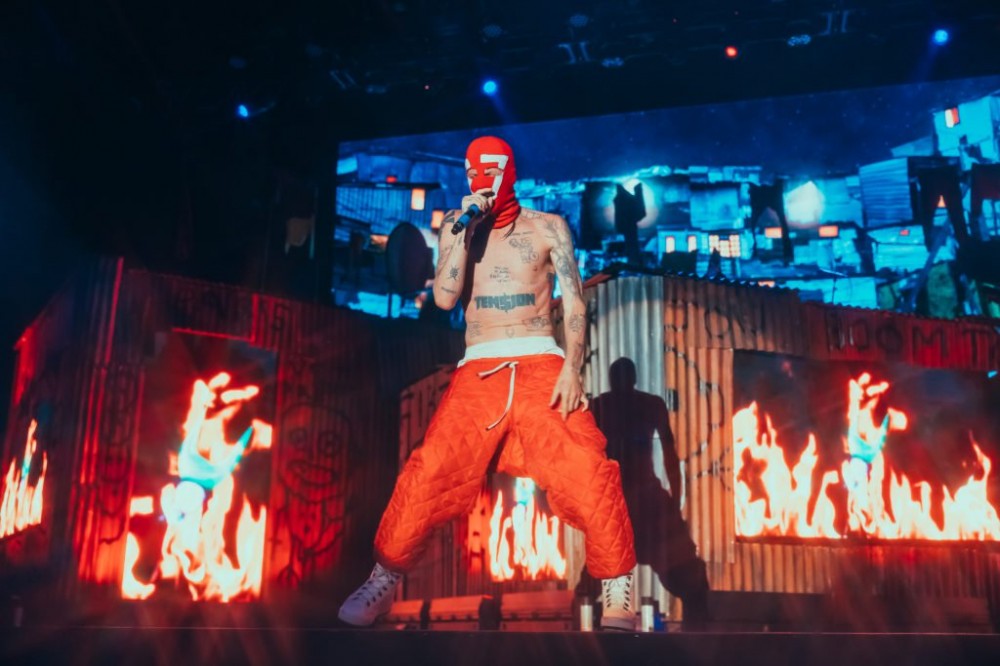 Die Antwoord have found themselves in hot water after footage surfaced an apparent hate crime they acted on against a gay musician back in 2012. Now, the guy who shot the video is speaking out to set the record straight.
If you haven't seen it yet, the video is pretty damning. It shows Ninja spitting in the face  Andy Butler, from the band Hercules and Love Affair. Shockingly, Yolandi can be heard shouting out — "Run, fa**ot, run! Run for your life b*tch." That's just the beginning, as they go on to manipulate the situation with fabricated accusations sexual assault and fake tears.
Of course, there are two sides to every story. We'll count the video footage as one side the story — the only real evidence we have the occurrence. And, Ninja's recent response on behalf the duo is the other side the story. His recollection events forms a weak argument at best, during which Ninja tries to pin the blame on the cameraman, who he says "cleverly edited" the video to make them look bad.
Well, Die Antwoord's ex-cameraman Ben Crossman is shutting that down quick.
"The footage has not been doctored," he said to EDM.com. "Edwin from Edwins Generation on YouTube and Griffin the founder Wat Kyk Jy both have the unedited clips and they can vouch that it is not doctored."
"My apologies go out to Andrew Butler," he continued. "I was utilized as a flying monkey by Ninja and Yolandi in this instance and for that I am not proud."
He admitted to participating in the assault Butler — but not to the extent Ninja's account.
Photo Rukes.com