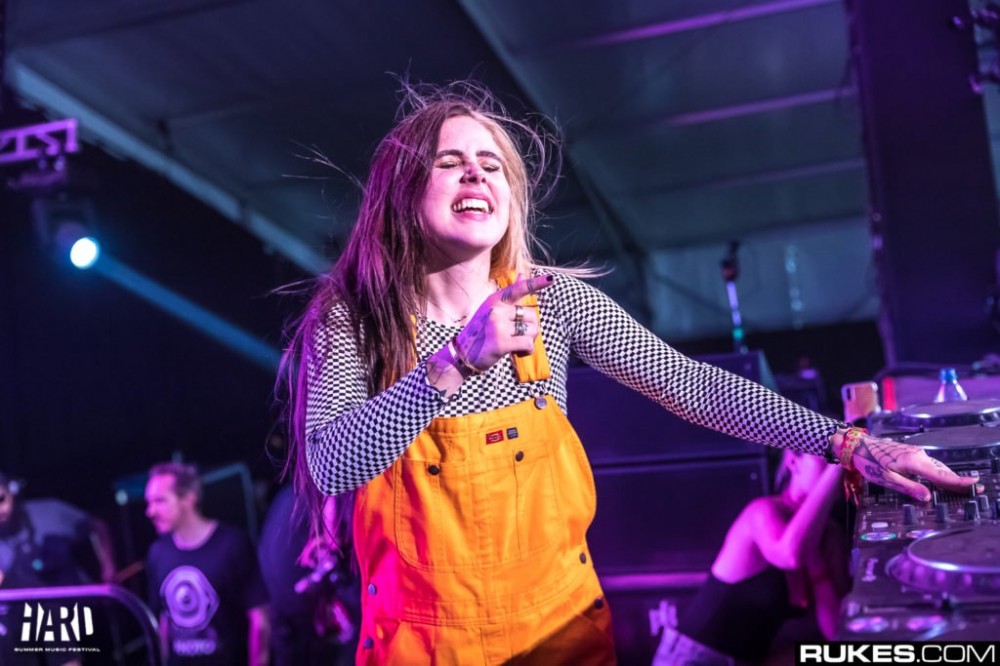 CRAY's relationship with Kayzo in 2018 was the talk the town. Their couple name, Crayzo, was uttered by almost any fan close enough to be in their presence, and then, just like that, it was over. The breakup didn't come with any fanfare or big explanation, no blog covered it, but that doesn't mean it hasn't been dwelling on CRAY's mind ever since.
In her new single, she lets us know "idontwannatalkaboutlove" in her own way, a dark-pop visual experience filled with blood and chains that also features CRAY's vocals for the first time.
The single is a message to a select group CRAY fans as much as it is an affirmation. She sings, "Everything I do is for me / nothing I got was for free," and she aims to continue that same energy in her sets the rest the year.
CRAY will host three special showcases in October. "I've been waiting for this moment to announce this since I first started making music. It will be me, a guitar, a piano and 2 band mates. No CDJs, just me and some instruments. These are gonna be really intimate shows. Seasons change and so do I."
See dates below.
CRAY ON TOUR:
8/23 – 45 East – Portland, OR
10/16 – The Echo – Los Angeles, CA
10/19 – Metarama Gaming & Music Fest – Las Vegas, NV
10/23 – Mercury Lounge – New York, NY
10/25 – Voodoo Music + Arts Experience – New Orleans, LA
10/26 – Daybreak Festival – Byars, OK
11/9 – DUSK Music Festival – Tucson, AZ
* bold denotes special showcase performance