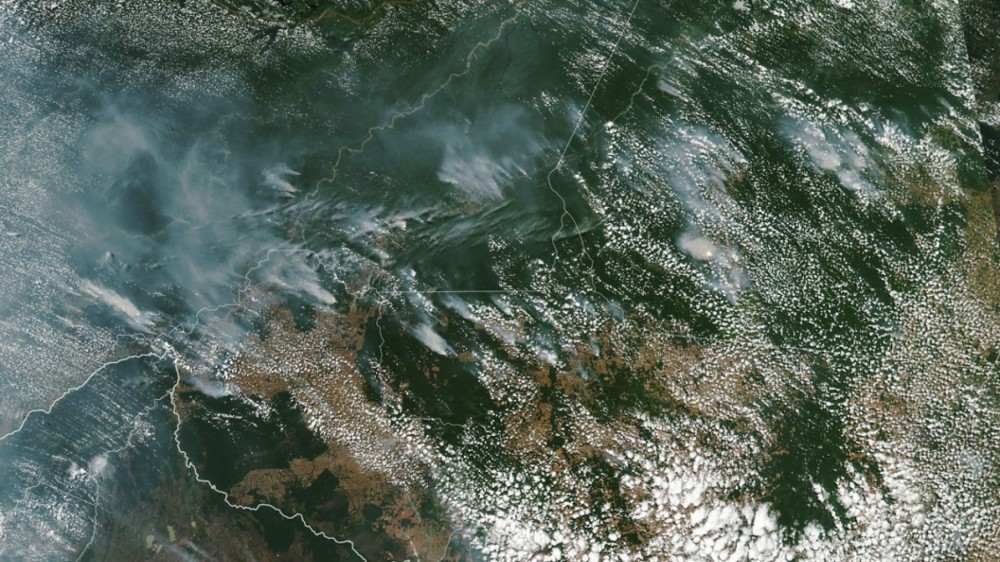 Earlier this week, news broke on social media that a massive number fires were currently threatening the Amazon rain forest in Brazil. The news came as a shock to most as they first encountered it on social media rather than on the front pages any major publication or news site.
While this is not the first time that the Amazon has faced wildfires, what's notable is the scope. Brazil's National Institute for Space Research (INPE) reported that there had been more than 72,000 fires in Brazil in 2019, an 80% increase compared to the same period from 2018.
Many the images being shared on social media are not the current fire, with some dating back as far as 1989 and as recent as just last year. However, the importance this fire should not be undermined by the inaccurate images. The fires are burning at the highest rate since the country's space research center, the National Institute for Space Research (INPE), began tracking them in 2013, the center said Tuesday.
Below are some tweets from producers in the electronic realm who feel just as shocked by the news as the rest us. If you want to find out how you can help, go here.
nearly 1/4 the world's oxygen is produced by the Amazon

it's known as the "lungs the earth"

& as O2 levels drop, CO2 levels increase, the #1 driver global climate change

& the Amazon is burning 84% higher than in years past

wtf are we doing to this planet 🥀🥀🥀

— BLOODTONE 🔪 (@thisisbloodtone) August 23, 2019
i dont know what to worry more about.. the fact that the Amazon rainforest (which has been forever fire pro due to its humidity) is now on fire or the fact that its been going on for three weeks and now the news are suddenly talking about it?

— SAM LAMAR (@SamxLamar) August 22, 2019
All sales in the next 24hrs will be donated to one these charities and then I'll match it:

-Environmental Defense Fund
-Amazon Conservation Associationhttps://t.co/JWtv7A9e7V pic.twitter.com/I3qf5gmemn

— grabbitz (@grabbitz) August 21, 2019
Burn Amazon not The Amazon

— DJ SALVATION (@salva) August 21, 2019
— MAX STYLER (@maxstylermusic) August 22, 2019
The Amazon Rainforest (that provides 20% the world's oxygen) is on fire, #antichrist is trending on Twitter, and Donald Trump just called himself the "King Israel", and that all the Jews who voted democrat are "disloyal Jews" … this is it guys. Here comes the apocalypse pic.twitter.com/eoehWNLt3c

— Anna Yvette 🦄 (@annayvettemusic) August 21, 2019
This Amazon situation is really scary. Anyone seen "one strange rock"? Great explanation about how important the Amazon is to the air YOU breathe

— SHAUN FRANK (@Shaun_Frank) August 21, 2019
THE AMAZON RAINFOREST HAS BEEN BURNING FOR 3 WEEKS.

No news coverage no nothing.

We could lose one the largest ecosystems on Earth. #PrayforAmazonia pic.twitter.com/J5kRDGnuer

— Jinco (@jincoficial) August 20, 2019
Yo! 🌎💕🙏 pic.twitter.com/wGJ1wrwU9F

— GRiZ (@Griz) August 22, 2019
Photo NASA Earth Observatory/Lauren Dauphin