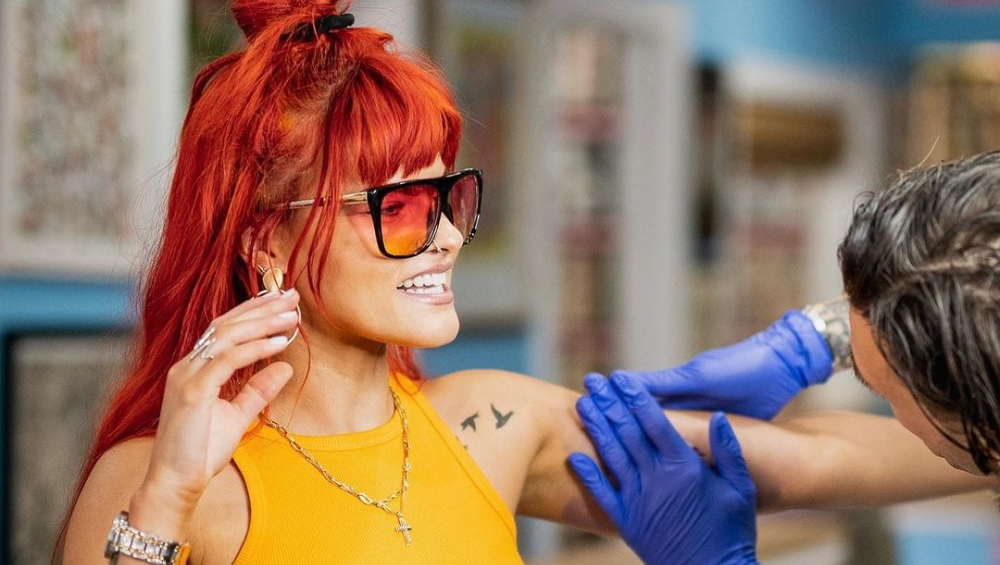 Mastery of the saxophone coupled with a talent for crafting soul-stirring melodies characterizes Gabi Rose's role in presenting "Tattoo" as a contribution to the Enrose project. This track seamlessly blends components of Pop R&B, Soul Pop, and Chill Pop, encapsulating the mix of excitement and nervousness that accompanies the decision to get a tattoo, all the while exuding an inner sense of resilience. 
Drawing inspiration from revered artists like Harry Styles, The Weeknd, Maroon 5, and Paramore, the group's musical approach blends pop nuances, bold guitar riffs, and captures the dynamic spirit of New York's musical landscape. Crafted in collaboration between the talents of Kit Benz, Gabi Rose, Jake Navarro, "Tattoo" rises as a resonating anthem for those who yearn to unleash their inner creativity, yet find themselves delicately balanced on the edge of uncertainty.
Enrose delivers this track as a heartfelt tribute to those who grasp the ephemeral quality of existence and recognize that seizing one's passions and authentic self, irrespective of circumstance, infuses a rejuvenating essence. It stands as an impassioned summons to the daring, the forward-thinkers, and all those eager to reignite the youthful facets of their being.
Persistently dismantling barriers, Gabi maintains her reputation for boundary-breaking performances, both historically and in her current role with Enrose. She embodies an audacious artistic perspective that seamlessly aligns with her goal of creating a fresh and enjoyable atmosphere. Backed by hit tracks like "Tattoo" and "Me & You,"  and bolstered by a substantial fan following, she's currently on the road with the Jonas Brothers, showcasing her saxophone prowess.
Listen to "Tattoo" here: