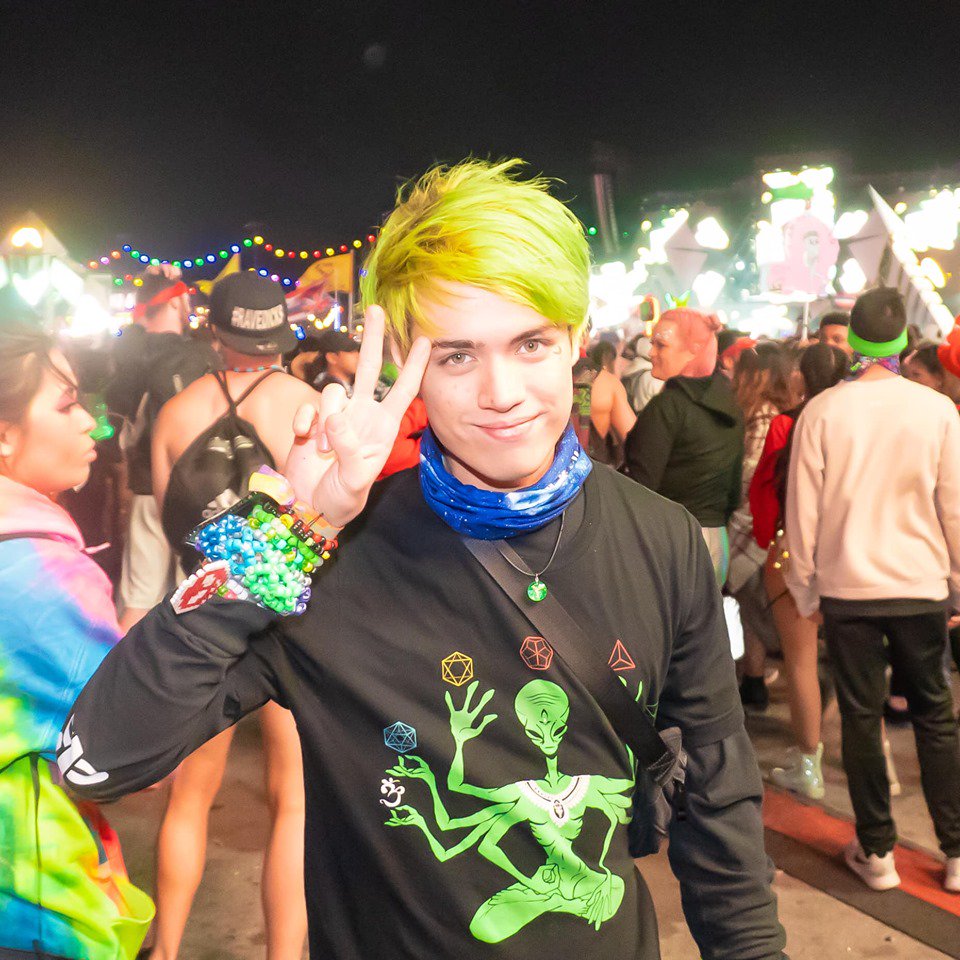 This past weekend, EDM Twitter has lobbied accusations against producer/DJ Moonboy, beginning with user @stephhcastro_, who tweeted on Saturday, "MOONBOY is the fakest person ive ever met in my life and knowingly fucks underage girls."
The screenshots and videos Steph used to support her initial claim did not do so, and only generally showed Moonboy to have allegedly deceived her into buying a plane ticket to a festival in Canada. However, Steph's tweet opened the door for other women to tell their stories, and others had much more significant accusations.
Most notable was @tostadabrooklyn, who told a situation in which she went back to Moonboy's hotel room to engage in consensual sex with him. Brooklyn (as we'll call her, for ease) says she was 100% sober while Moonboy was drunk during the encounter.
"When we were having sex though, he kept asking me to record it and I kept saying no and that was that," Brooklyn wrote. "The last position I remember was laying on my right side facing the wall.
"The next morning, I woke up completely on the other side the bed. I fell asleep while he continued to have sex with me. While I was asleep, I had a CLEAR memory rolling over and pushing a flash away from me."
My experience with Moonboy. FUCK HIM AND FUCK ANYONE WHO SUPPORTS HIM. pic.twitter.com/eHeQrJdU4K

— Brooklyn Tostada 🍄 (@tostadabrooklyn) June 23, 2019
I'm done tweeting – I'm deleting the app y'all are TOO fucked up for me and I'm about to snap. I will be coming out to my parents about the situation & i will be taking legal action! Like i said this wasn't made up attention wanting shit – this HAPPENED and i am living with it.

— Brooklyn Tostada 🍄 (@tostadabrooklyn) June 23, 2019
Another accusation came from @laynebrank.
Basically similar situation as everyone else. Shawn told me originally his name was Jaime. I didn't find out otherwise until ghastly referred to him by his real name. He kept making advances while I was trying to sleep. I ended up leaving his house at 3am v scared.

— 𝓢𝓷𝓪𝓬𝓴 𝓓𝓪𝓭𝓭𝔂🥵 (@laynebrank) June 23, 2019
Your EDM reached out to the management email listed on Moonboy's social media pages this afternoon, and received this response, "Loko Entertainment has parted ways with Moonboy. We have no further comment at this time."
At time publishing, Moonboy has still made no public acknowledgement the accusations nor any statement in response to them. However, he has deleted thousands tweets since the accusations first surfaced this weekend — it's unknown if these tweets could have been potentially damaging. Your EDM has reached out to Moonboy for comment, as well, though he's not responded at time publishing. We will update if and when he chooses to respond to these accusations.
We've been unable to find any legal charges against Moonboy, and it's important to remember these accusations are just that – accusations. However, sometimes silence speaks louder than words and Moonboy's lack comment is certainly disconcerting.