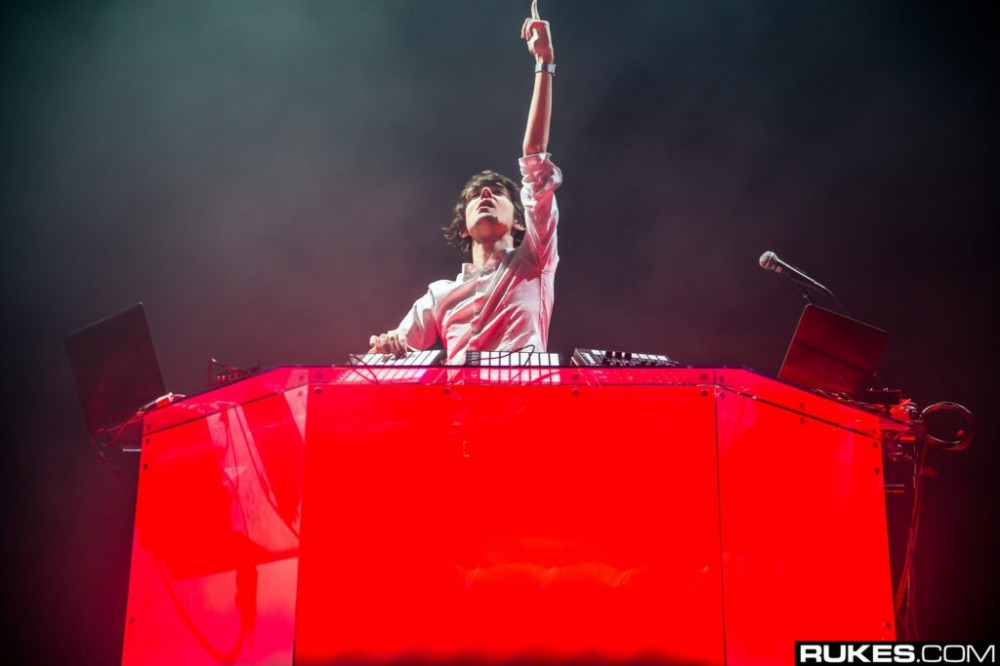 Madeon kicked f a new era shows last night as he debuted his Good Faith live set at Lollapalooza 2019 — and it was absolutely epic.
He opened the performance with his most recent singles, "Dream Dream Dream" and "All My Friends," which set the mood right. Packed full with Good Faith live edits, insane mashups, and six new IDs, Madeon certainly did not disappoint.
Madeon's Lollapalooza set consisted almost entirely his own music and edits, with the exceptions  Martin Solveig and his famous collaboration with Porter Robinson. From his breakout mashup "Pop Culture" through the "Shelter" era and beyond, this is Madeon at his finest.
Listen and follow along with the full tracklist below!
Madeon – Good Faith Live @ Lollapalooza 2019
Tracklist
Madeon – Dream Dream Dream (Intro Edit)
Madeon – All My Friends (Good Faith Live Edit)
Martin Solveig – The Night Out
w/ Madeon – Pay No Mind (Good Faith Live Mashup)
Madeon – ID (No Fear)
Madeon – Dream Dream Dream
Madeon – Icarus (Good Faith Live Edit)
Madeon – ID
Madeon – Imperium
w/ Madeon – You're On
w/ Madeon – Pop Culture
w/ Madeon – OK (Good Faith Live Mashup)
Porter Robinson & Madeon – Shelter (Good Faith Live VIP)
Madeon – You're On (Good Faith Live Edit)
Madeon – ID (Only There)
w/ Madeon – Finale
Madeon – NYE 2019 ID
w/ Madeon – Dream Dream Dream (Good Faith Live Edit)
Madeon – Technicolor
w/ Madeon – Innoncence (Good Faith Live Mashup)
Madeon – ID (Forever)
w/ Madeon – La Lune
w/ Madeon – Pixel Empire (Good Faith Live Mashup)
Madeon – ID (Miracle) (Good Faith Live)
Porter Robinson & Madeon – Shelter (Live)
w/ Madeon – All My Friends (Good Faith Live Mashup)
Photo Rukes.com