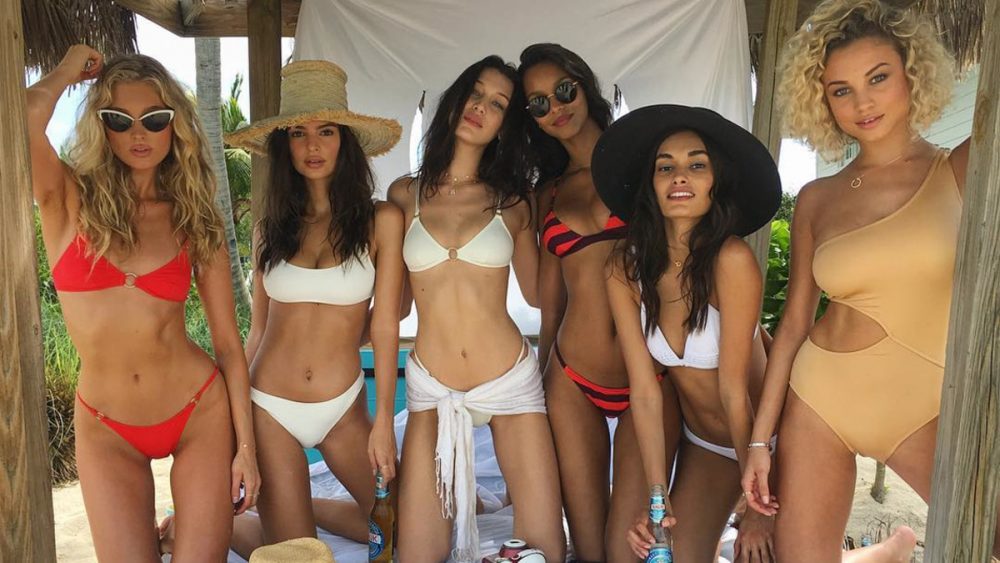 Remember when Emily Ratajkowski and friends advertised a on a secluded island ran by Ja Rule? Well, attendees are quickly proving that influencer marketing doesn't always work.
After , the bad news is continuing. One look at the #FyreFestival hashtag on Twitter will show you that the festival is an absolute disaster. After the first attendees began to arrive, it was clear that there was no organization in place and absolutely no one was told how to proceed upon arrival.
To add to the negativity, "five-star meals" are quite the opposite and staff have been handing luggage out a shipping container in the dark. It can only be assumed that items have been lost, stolen, and misplaced.
Instagram user @dropout.bear uploaded a video revealing that entire planes full guests have been turned away, "due to overcapacity on the island."
Now, things have reportedly taken a turn for the worse and are getting dangerous, according to a Twitter account dedicated to revealing information about the festival. Word has it that empty planes are being sent to the island as part a rescue mission.
You can stay informed Twitter, by searching the now-trending hashtag, #FyreFestival. We will continue to monitor this situation and post any updates as they are made public. If anyone has any information on Fyre Festival, please tweet us .
UPDATE (2:13 a.m. EST): According to Twitter user @, attendees are being asked to sign pieces computer paper for refunds, but no one is in real danger. Tents are not on fire, as users have reported. Right now, most have left the site or are likely in tents sleeping. Ja Rule or the festival organizers have not provided a statement.
UPDATE (2:20 a.m. EST): The festival has made an ficial statement Instagram. "We are working to comfortably accommodate guests and deliver a great experience. If you have needs, please head to the "BLUE HOUSE" on the main festival site. Security, first aid, and Fyre Festival staff are here to assist immediately, 24/7." Plans to cancel the remainder the festival, or the second weekend the festival, do not seem to be in place.
UPDATE (4/28): The Bahamas Ministry Tourism has fered an apology to Fyre Festival attendees, expressing their extreme disappointment in the way that the festival unfolded and explaining that they sent out a team representative to assist visitors.
Ja Rule also (finally) took to Twitter to deny any responsibility, but to assure everyone that he is working to "make it right."