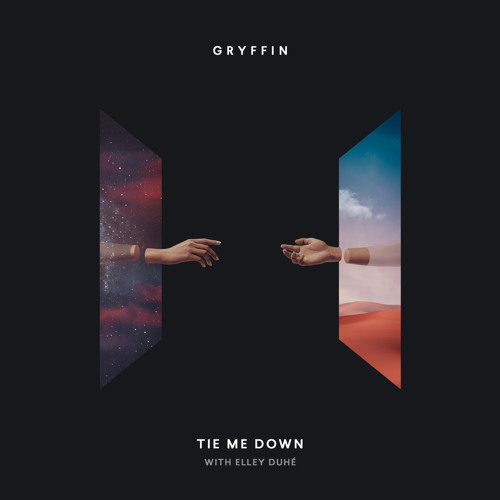 Gryffin – Tie Me Down (with Elley Duhé)
One thing is for sure, Dan Griffith, aka Gryffin, knows how to throw a track down. Gryffin's 'Tie Me Down,' his latest release on Geffen Records, hit digital shelves today. The track features the inspired vocals Elley Duhé, who you may recognize from Zedd's 'Happy Now.' .
Gryffin has been busy this Summer. With upcoming dates at Outside Lands and Breakaway Festival, plus a feature show at Red Rocks alongside Gramatik, it's hard to imagine where he finds time to produce such quality tunes.
Gryffin's 'Tie Me Down' is a heart-filling ballad focusing on the power relationships in your life. The crisp and soulful vocals Duhe carry the listener to the first breakdown. Hitting with an upbeat and kicky bass line, the the chorus is catchy enough to envision festival crowds singing along passionately. The combination tropical house electric guitar and melodic house undertones pairs like a fine wine and cheese. While the lyrics ping pong between happy and sad, the melodic riff will have you chanting and feeling jol when all is said and done.
Gryffin has outdone himself with the masterful 'Tie Me Down.' Checkout the full track below on Spotify.