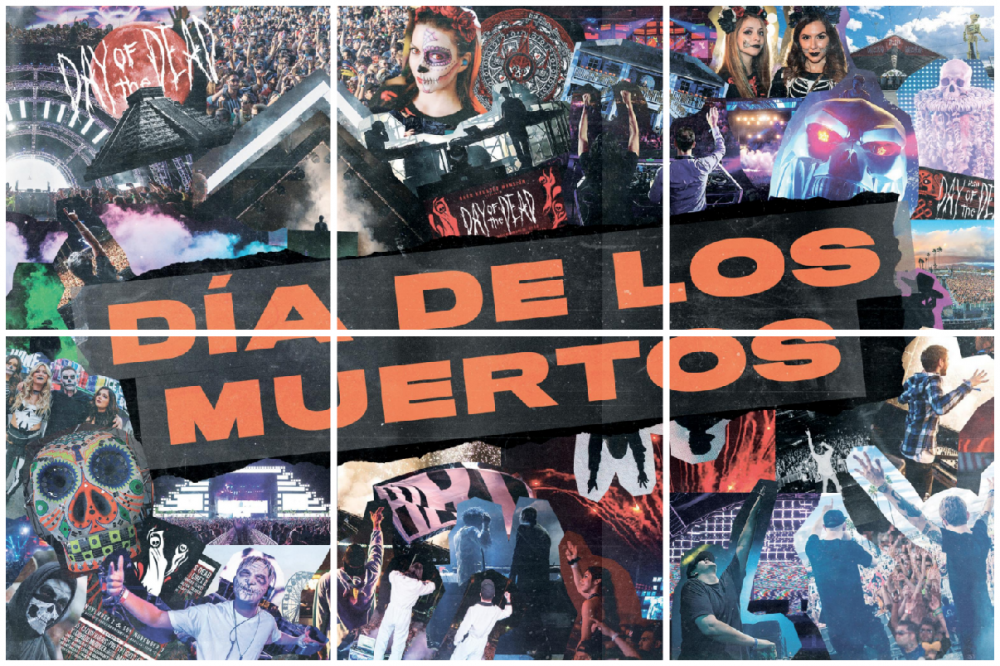 HARD Day Of The Dead Returns?
Whoa– It's ficial, HARD Day the Dead is happening November 3rd! Get this, HARD Events's twitter account posted a collage on their Twitter detailing a little teaser. Yesterday and today, a number pictures appeared showing all sorts images from past festivities and DJs rocking a crowd. When put together, cutout words that spell, "DIA DE LOS MUERTOS" show front and center. Can we assume this may very well be the "resurrection" their Halloween festival?
What brought this on? Well, here are the facts. The last time any us attended DOTD, it was back in 2015 when Gary Richards made the event 21+ due to past deaths. We know, it wasn't ideal but everyone needs to try new things. For those who've attended before, you know how awesome that festival made you felt. From the indoor stages and killer lineup to group costume shenanigans, everyone indulged in hallow's eve that weekend. While a fan favorite and notable event that year, politics shut it down.
Three years later, HARD Summer knocks SoCal's socks f with their refurbishment this year. Gary is gone and the HARD brand is going in a new, but still true to their roots direction. Things seem to be looking up for them which means their long-running celebration the dirtier shades electronic music is in need an encore. What better way to ease the post-summer rave blues than with a ghoulish extravaganza. Round two baby!
Resurrected in the heart Downtown LA, Day Of The Dead awakens to return to its spiritual home, LA's State Historic Park. This is following the venue's extensive refurbishment. Prepare to get up close and personal with all your favorite DOTD alumni and newcomers. Experience all the park's brand new amenities in this intimate re-incarnation LA's favorite fright filled Fall celebration. Is anyone else as excited as we are?!
For More Info Visit: http://hardfest.com/
Check out our ficial EDMTunes playlist for the freshest tracks - updated weekly!