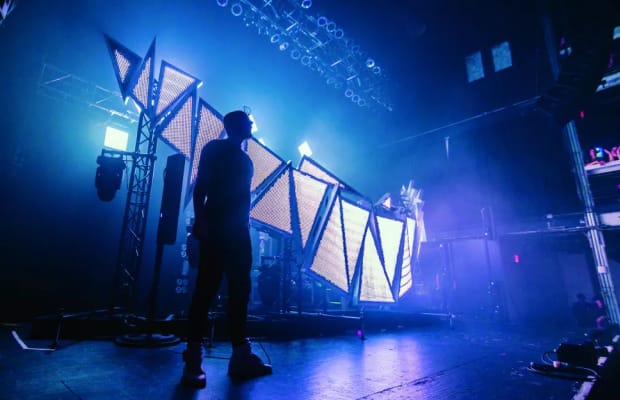 Starting over isn't easy, especially when you've cultivated a fiercely loyal fanbase over the course of a long and storied career.
Feed Me, however, embraces challenges head-on.
The renowned electronic music producer's latest full-length album, which arrived by way of his own Sotto Voce imprint, is his most cohesive yet. From the funky, triumphant intro of "Big Kitten" to the electro-infused sound of "If It Bounces," Feed Me is a complete change of pace from what fans have come to expect from the UK beatsmith.
The record is bold and fluid, eschewing digitized production in favor of analog instruments and synths. The expanse of instruments utilized throughout the album speaks to the acute attention of detail Feed Me had while writing it.
In fact, the album is a total reset of Feed Me's career thus far, breaking the mold he created by reinventing himself musically. And with this new direction, Feed Me's vision for the future is clearer than ever.