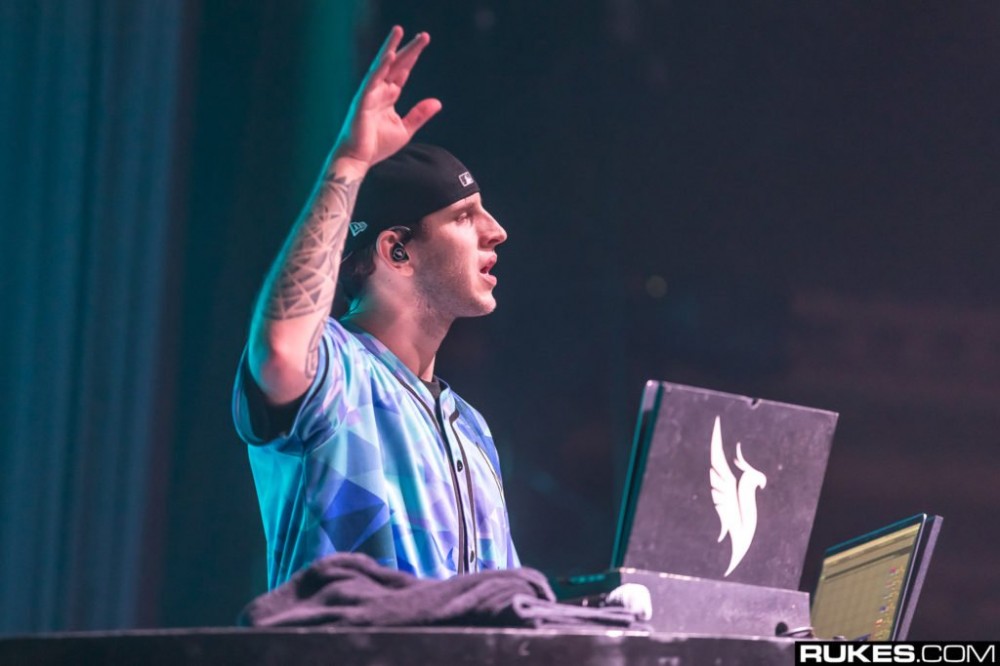 It's really easy to write a song with a bunch relatable platitudes to evoke the reaction from listeners , "Omg! That is so me!" What's more difficult is to use nuance, real life experience, and a seasoned vocalist to create an emotional reaction in the music. If you were wondering, ILLENIUM's new song with Jon Bellion, "Good Things Fall Apart," falls squarely in the latter category.
"GTFA" is instantly one those timeless coming age songs, something that you could picture being played in any a number young adult films in theaters. Imagining a montage a group friends running through a wheat field in the summer, or a young pair friends finally realizing they have feelings for each other, comes as easy as putting one foot in front the other.
Tell me what you hate about me
Whatever it is, I'm so sorry, yeah, yeah
I know I can be dramatic
Everybody said we had it, yeah, yeah
I'm coming to terms with a broken heart
I guess that sometimes good things fall apart
These six lines are sung with a wealth personal experience behind them, proving that Bellion was the perfect choice for this pop/electronic crossover.
I'm sure that for some, this track might fall flat. Personally, this is already one my favorite tracks the year and I've had it on repeat. Listen to ILLENIUM & Jon Bellion's "Good Things Fall Apart" below.
ILLENIUM & Jon Bellion – Good Things Fall Apart Lyrics]
Verse 1]
Did I say something wrong?
Did you hear what I was thinking?
Did I talk way too long?
When I told you all my feelings that night
Is it you? Is it me?
Did you find somebody better?
Someone new? Isn't me
'Cause I know that I was never your type
Never really your type
Pre-Chorus]
Over thinking's got me drinking
Messing with my head, woah
Chorus]
Tell me what you hate about me
Whatever it is, I'm so sorry, yeah, yeah
I know I can be dramatic
Everybody said we had it, yeah, yeah
Post-Chorus]
I'm coming to terms with a broken heart
I guess that sometimes good things fall apart
Verse 2]
When you said it was real, yes, I really did believe it
Did you fake how you feel?
When we broke down by the river that night, that night
That night when we fogged up the windows in your best friend's car
'Cause we couldn't leave the windows down in December
Woah, woah, oh, oh
Chorus]
Tell me what you hate about me
Whatever it is, I'm so sorry, (No one said) yeah, (No one said) yeah
I know I can be dramatic
Everybody said we had it, yeah, yeah
Post-Chorus]
I'm coming to terms with a broken heart
I guess that sometimes good things fall apart
Pre-Chorus]
Over thinking's got me drinking
Messing with my head, woah
Chorus]
Tell me what you hate about me
Whatever it is, I'm so sorry, yeah, yeah
I know I can be dramatic
Everybody said we had it, yeah, yeah
Post-Chorus]
I'm coming to terms with a broken heart
I guess that sometimes good things fall apart