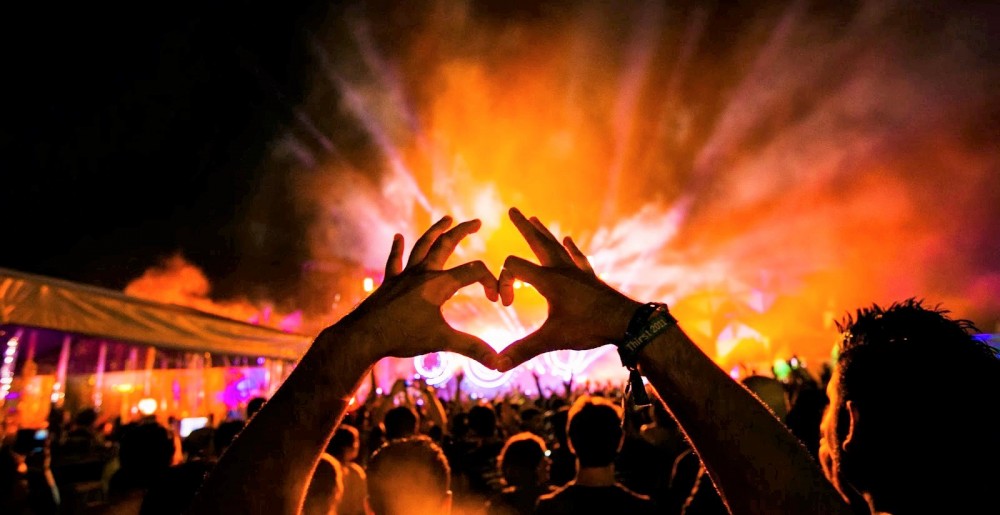 A music festival made its way to Iraq over the weekend — the first its kind in the city  Baghdad.
An article titled "Beats replace bombs" from The Jakarta Post sets the scene. The headline may be grim, but it's true — for a country plagued so many years by warfare, this night was truly special. Not only did this celebration shine light and positivity on the community, it signified potential change for the entire nation moving forward.
Baghdad Summer Festival took place at the People's Hall in the Iraqi capital on August 16. The party kicked f at noon with a classic car show and lasted all day. Complete with a dance hall, the Friday night party instilled a vibe that Baghdad had not experienced in decades.
Later in the evening, a DJ took the stage as 1,000 revelers experienced a rave-style event like no other. Many which were enjoying a live, electronic show for the first time ever.
Iraq is known to be very conservative and women are ten times expected to cover up. Though there were reportedly only a few females present at Baghdad Summer Festival, they felt free to express themselves.
One woman, 19-year-old Layan, wore a "leather black top and full makeup."
She told the press, "I love this type music. I hear a lot people say that we're influenced by the West. Fine, there's no difference to me — the important thing is I don't have to listen to this music at home in secret anymore."
Hopefully this is the first many music festivals across the country Iraq.
Source: The Jakarta Post