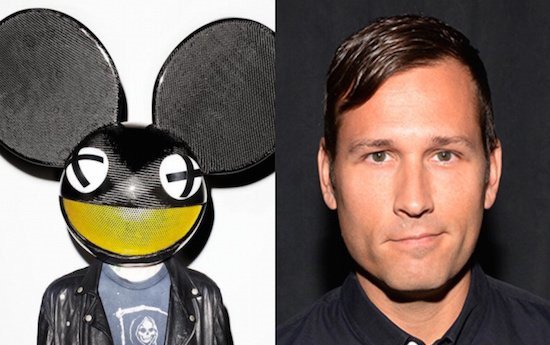 Las Vegas is a city where anything can happen — especially during EDC Week. With so many DJs in one place all together, whether for usual residencies, special EDC week shows, or EDC itself, all bets are f and you never know who will show up where or what might happen.
This past weekend, during Kaskade's normal residency at new club KAOS, Joel Zimmerman aka deadmau5 was also in attendance (he also has a residency at KAOS); but, he wasn't particularly there for the music. Kaskade shared with the crowd, "While I'm up here playing, deadmau5 just texted me, 'Dude turn it down, I'm sleeping up here. Message me when you're done.'"
"Hey Joel! Wake up, pussy!" he continued, playfully. "Come on down here and play some records with me!"
Calling out Joel lol

Posted by Oli Terrazas on Sunday, May 19, 2019
As it turns out, Joel did wake up and he did come down to play a record with Kaskade, namely the two's 2008 collaboration "Move For Me," which predated their more widely known "I Remember," released later that same year.
While there were probably loads people in the typical Las Vegas crowd who didn't know what kind legendary moment they were witnessing, there were still loads more who recognized history when they were seeing it. That being said, deadmau5 didn't stay for long. "Deadmau5, everybody!" Kaskade proclaimed before heading into the rest his set.
Watch the moment below.
Joel's reaction was just how I expected it.

Posted by Oli Terrazas on Sunday, May 19, 2019