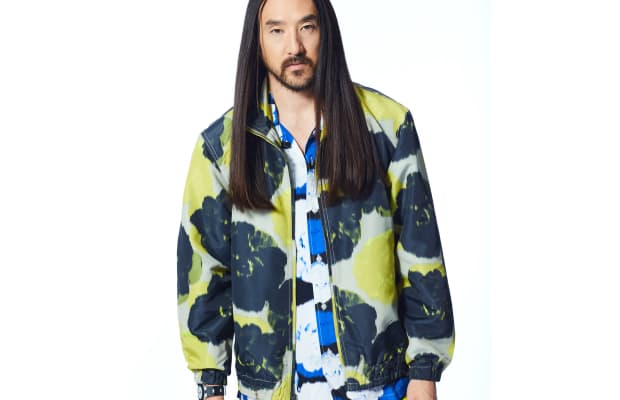 Steve Aoki has revealed a brand new side project, a techno music alias dubbed Ninja Attack.
The move should come as no surprise. Underground house and techno music have seen a resurgence in the mainstream as of late, and if there's anyone to capitalize on the trend, it's Aoki. The dance music veteran's reputation has long been predicated on his detachment from genre boundaries.
Ninja Attack's debut is called "Aurora." The track is dark and minimal in nature, and while it surely won't impress the traditionalist diehards of the techno community, it's a solid foray into the genre. Aoki was smart to keep the production subdued here, so as to not completely alienate his fanbase. The kick drums smack with an industrial thud, but the sound design lacks the maniacal, acid-inspired bass of techno's heavyweights, such as Charlotte de Witte and Alan Fitzpatrick.