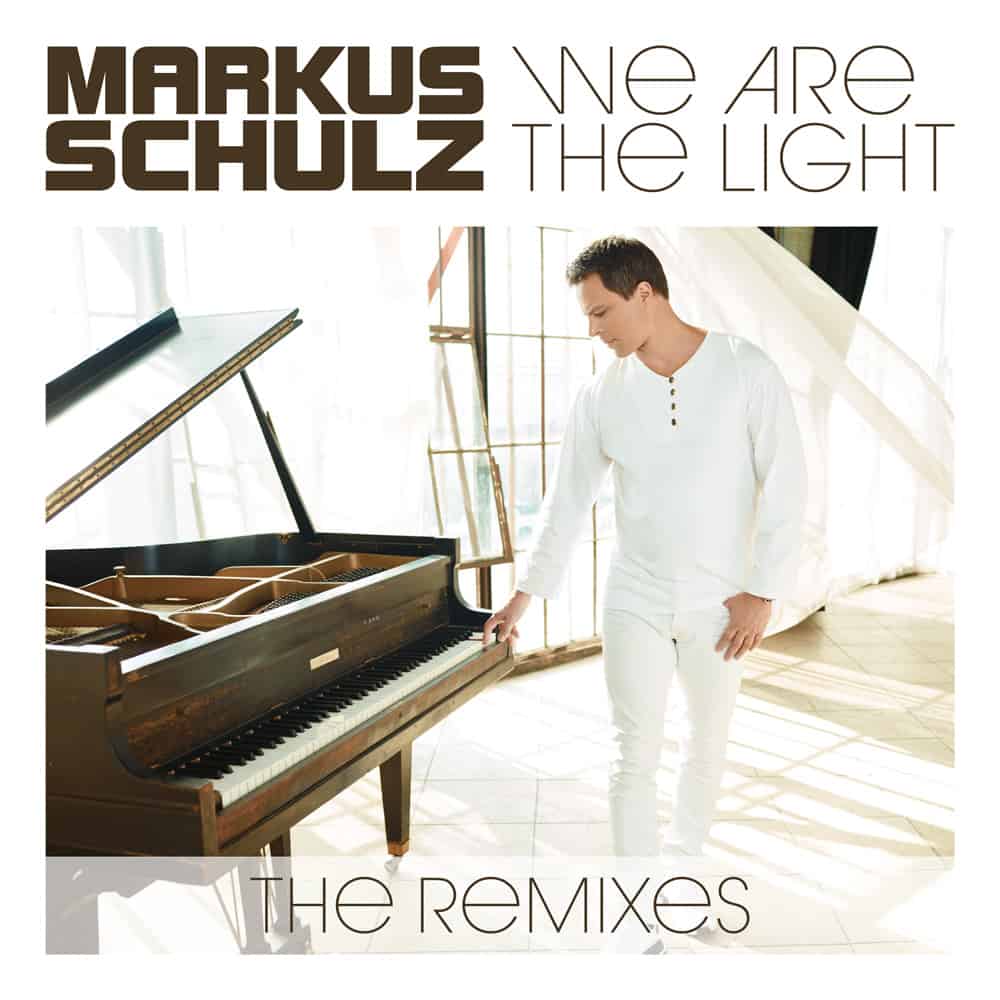 A story which spanned some 18 months; Markus Schulz's 'We Are the Light' presentation reaches a climax with an extensive packages remixes; involving the curation many talented names.
The deeper side trance and progressive is well represented, with respected exponents the style recruited to provide a delicate touch; including New York native Monoverse, sparking the ambient Flight the Phoenix into life. Coldharbour Black stalwart Mike EFEX is on hand to add a little techno sizzle to 51°11′17″N 10°3′10″E (We Haven't Lost Our Way).
The same track receives upfront treatment from Somna, and is accompanied in the same vein with Anske's take on the Christina Novelli fronted Symphony Stars. For the high tempo enthusiasts, Iversoon & Alex Dafgive the much admired Adina Butar featured piece Breathe Me to Life a fresh take; ReOrder takes the mellow Jared Lee tones on Utopia and turns it into a fully fledged uplifter, and one the in-form names the scene in Lostly delivers a stunning interpretation Heaven.
With additional remixes from Michael Gin on the JES fronted Calling for Love, Soundland on Sebu's tonal Upon My Shoulders and Kawooya giving an alternative view on the Emma Hewitt inspiring Safe from Harm, there is much on fer in the We Are the Light Remixes pack.
It's a fitting finale to bring the curtain down on Markus Schulz's latest adventure. Check it out below!