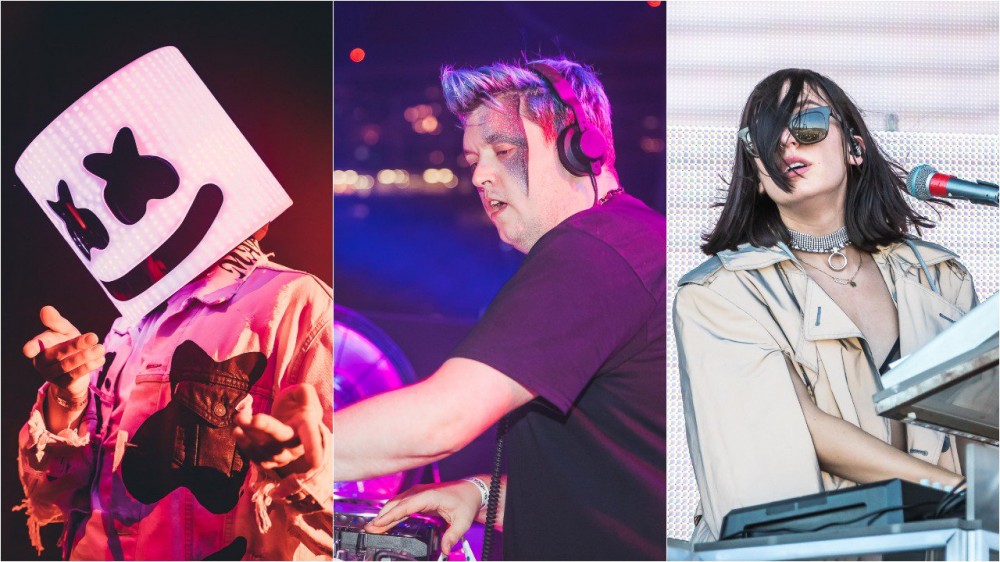 Marshmello, Flux Pavilion & Elohim Set To Drop New Collab Tomorrow
Marshmello's album Joytime III comes out next Wednesday, July 3. So far, only one the thirteen tracks on the album has been released, "Rescue Me" with A Day To Remember. Tomorrow, the second and last single the album will be released, a collaboration with Flux Pavilion featuring Elohim, "Room To Fall."
Billboard shared the tracklist the forthcoming Marshmello album yesterday. However, it was only track titles with no collaborators or features listed. Until the album comes up pre-sale on platforms like iTunes or Amazon, there's no telling who else is on the album.
"Room To Fall," if the collaborators are any indication, is set to be one our favorites from the album — that being said, there's no telling who else might be featured! This combination artists was certainly surprising, we can't wait to see who else is on the project.
The new single is premiering on Beats 1 tomorrow with Zane Lowe. Listen live together at 8 AM PST / 11 AM EST / 4 PM GMT here.
Listen to the first single from Joytime III, "Rescue Me," below.
Photos Rukes.com