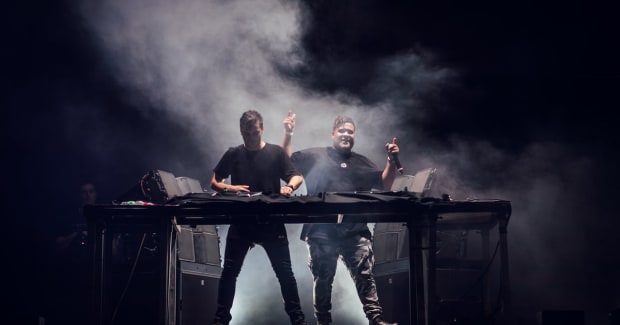 We're running out of superlatives for Sentio.
In a matter of a month, Martin Garrix's debut club album has flat out dominated the electronic music landscape—and it isn't even out yet. He's released a staggering eight singles from the record, which is now a week from hitting streaming platforms in full.
The latest single is "Find You," a collaboration with Dutch compatriot Justin Mylo and Grammy Award-winning singer-songwriter Dewain Whitmore, who teamed up with Garrix nearly four years ago for 2018's "Burn Out." They've gone the progressive house route this time around, releasing a euphoric progressive house anthem with aching, lovelorn lyricism courtesy of Whitmore.