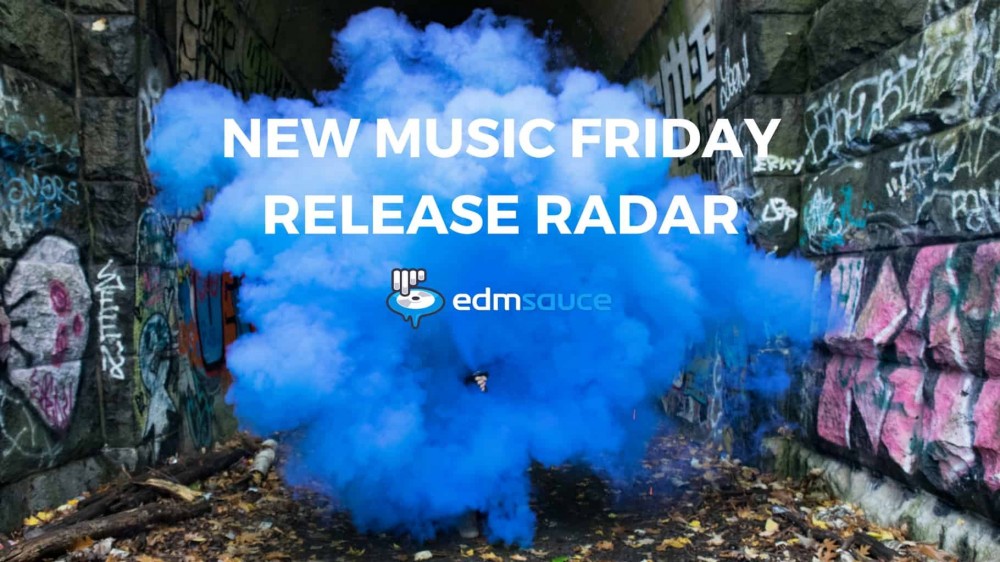 Welcome to the New EDM Release Radar! This post has been going on for over 2 years now and is by far our most popular weekly feature. Below is a list over 100 tracks that will be released FRIDAY, August 23rd. We have searched through , Twitter, Beatport, Traxsource, PR E-Mails and everywhere in between to get you these releases.
Check out the list below, we have some BIGGG tunes this week, and thanks as usual to my friends at reddit.com/r/edm for helping me with this every week!
________________________________________________________
Singles
________________________________________________________
– Anjunafamily
, Said the Sky – Already Know
ASCO, Reptile Boom – We Come Alive
Audax, Ron Carroll – Falling For You
Avicii – Heaven (Morten & David Guetta Remix)
Bishu, Graves – Tear Me Apart
Blanee, Jarah Damiël – Over
Blu 9 – Haters
Brasstracks – Pressional
Buzzlow – Freaky
BVRNT, PRISMA, Maone – What I Feel
Cheat Codes, Sia Reyes, Willy William – Highway
Crasca – Take You Down
D3fai, Aki-Hero – Rumba
Dannic, Harrison – Burn Me Down
Dimitri Vegas & Like Mike, Vini Vici, Liquid Soul – Untz Untz (Coone Remix)
DJ Wady – Walking On
Doc Martin, Nonfiction, Lillia – What You Want
Double Motion – Space Adventures
DROELOE – Virtual Friends
ELSP – Spring Rain
ELSP – U & Me
Feb, Pyro – Just One Night
Ferreck Dawn, Leo Moreno, Alex Mills – Selfish Games
, Valentino Khan – MFU (Allen Mock Flip)
Fuenka – Sirius
GRAVEDGR – Don
Graves, Bishu – Tear Me Apart
Groove Armada – GA21
Groovenatics, Moti, Jon Moodie – Shoot To Kill
Haywyre – Never Count On Me
Hellberg, Aloe Blacc – Punching In The Dark
IYVES – Gold (Charles Fauna Remix)
IYVES – Gold (NIMMO Remix)
Jay Potter, Dancing Divaz, Tameka Jackson – The Gospel
jeonghyeon – About U
JOYRYDE – MADDEN
Justin Prime, Subliminals – Boom!
Kevin McKay, Disaia – What About Us
Kinnerman – The Weekend
Krister, Savalla – All Right
LEVV – Vanilla Sky (Club Mix)
Luca Debonaire, Martina Budde – Shine
Madison Mars, Little League – New Vibe Who Dis
MalYar, Kinspin – Wait For Me
MANT, Hayla – Lonely Days
Michael Calfan, Monique Lawz – Wild Game (Club Mixes)
Michael Milov – No Limit
Na } }, // Articles - recommendations in emotes and comments widget recommendationsWides: false, recommendationsProtocol: "", globalRecommendations: false, // Colors darkMode: false, color: "108ee9", // By Widget comments: { vuukleAuth: true, hideRecommendedArticles: false, hideCommentInputBox: false, enabled: true, commentingClosed: false, maxChars: '3000', countToLoad: '5', toxicityLimit: '80', spamLimit: '90', sorting: 'latest', transliteration:{ language: 'en', enabledByDefault: false, }, customText: { recommendedStories: 'TALK OF THE TOWN', }, }, emotes: { enabled: true, hideRecommendedArticles: false, size: '70', // icons size firstImg: '', firstName: 'HAPPY', secondImg: '', secondName: 'WTF', thirdImg: '', thirdName: 'AMUSED', fourthImg: '', fourthName: 'LMAO', fifthImg: '', fifthName:'ANGRY', sixthImg: '', sixthName: 'SAD', disable: ], customText: {}, }, powerbar: { enabled: true, defaultEmote: 1, customUrls: { facebook: '', google: '', twitter: '', linkedin: '', }, customText: {}, items: ], }, }; (function () { s.async = true; s.src = 'https://cdn.vuukle.com/platform.js'; (d.head || d.body).appendChild(s); })();