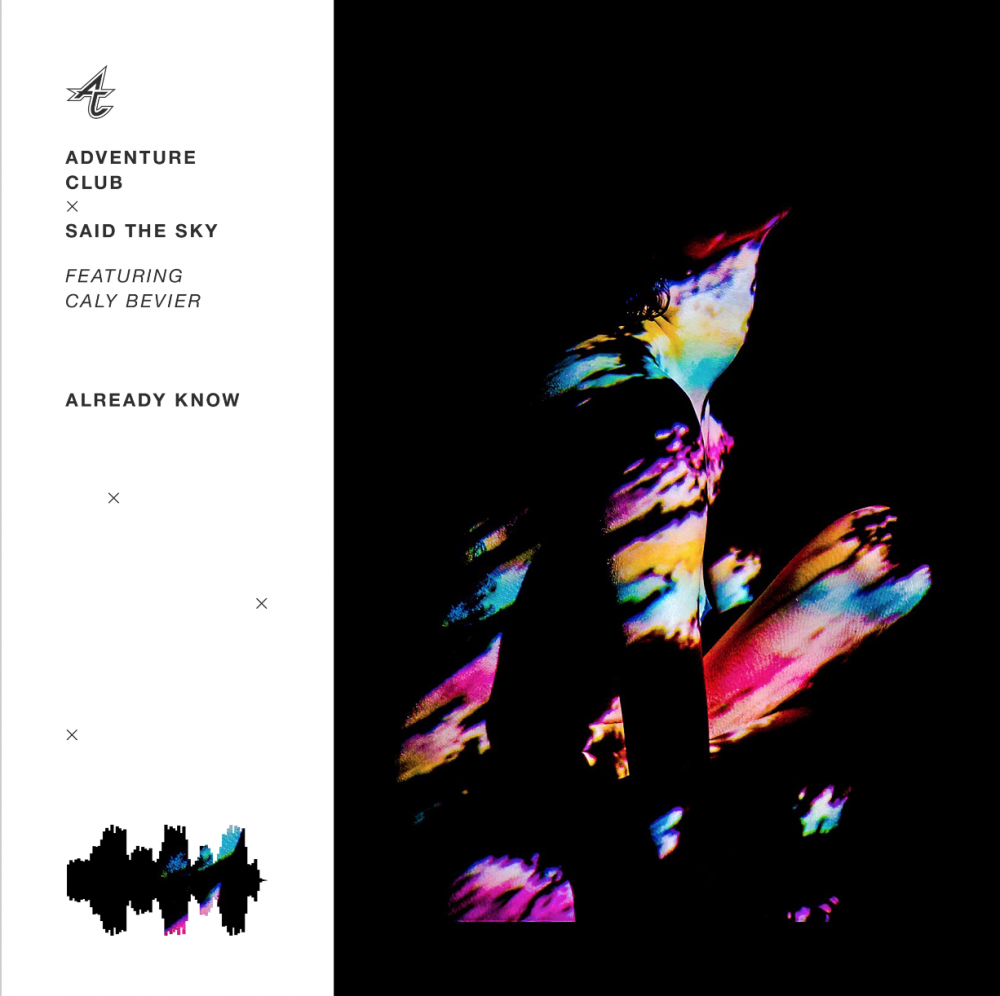 Adventure Club and Said The Sky are both having a roaring 2019, with both artists finding major success in their live shows and releasing stellar music. Earlier this year, Adventure Club teamed up with Crankdat and Krewella for "Next Life." Said The Sky teamed up with SLANDER and JT Roach for the insane smash hit, "Potions." Now, the two find themselves together at last on "Already Know."
Said The Sky fans are sure to immediately love the raw emotion and power "Already Know," calling back to some his earliest releases like "For You" and "Darling." Adventure Club fans, too, will love the melodic dub side the single, coupled with the glistening vocals from Caly Bevier.
In the process writing this article, listening to this song over and over, I've truly lost count how many times it has repeated — and that's a great feeling. To know that you've listened to a song ad nauseum and still haven't gotten tired it is an impeccable feat songwriting and production. Though, with Adventure Club and Said The Sky at the helm, I'm not surprised in the slightest.
You'll also notice that "Already Know" has the same track art style as AC's previous collaboration, "Next Life." Could there be an EP in the works for the Canadian duo?
Listen to "Already Know" from Adventure Club & Said The Sky feat. Caly Bevier a day earlier below! It's ficially out tomorrow, August 23.