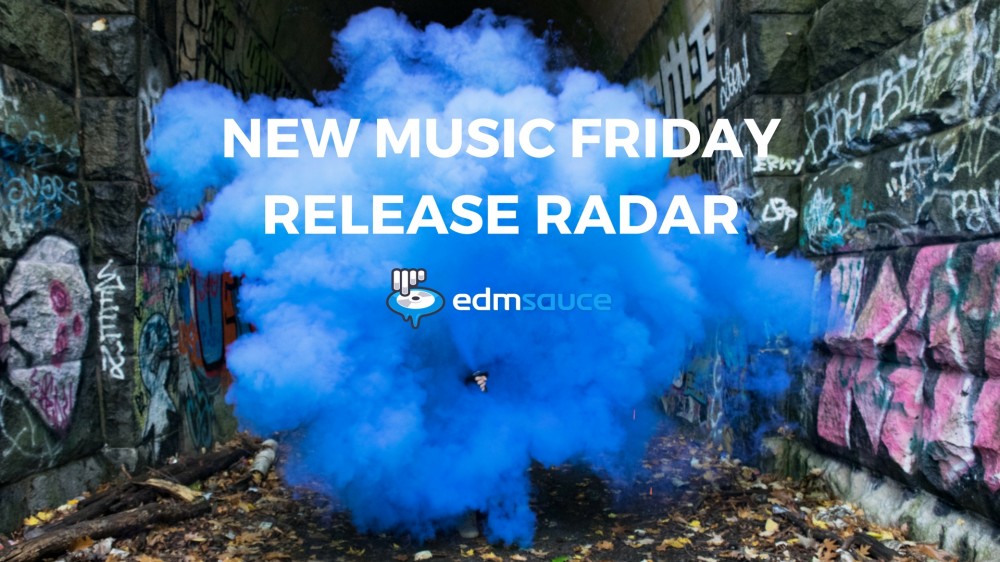 Yo!! Its that time the week. That time the week when you are sick work, sick school, sick everything normal and all you want to do is party with friends and enjoy the summer. Well, we are almost to Friday, and with Friday you know comes tons new tunes.
Welcome to the New EDM Release Radar! This post has been going on for over a year now and by far our most popular weekly feature. Below is a list over 50 tracks that will be released FRIDAY, August 24th. We have searched through , Twitter, Beatport, Traxsource, PR E-Mails and everywhere in between to get you these releases.
Check out the list below, we have some BIGGG tunes this week, and thanks as usual to my friends at reddit.com/r/edm for helping me with this every week!
New EDM This Week Playlist (all this music below will be in the playlist Friday morning!)
New EDM Release Radar – August 24th
12th Planet & Oolacile – Bongo Boi
1788-L – Sentience EP
Andrew Bayer – In My Last Life (Album)
Anki – Bloom (Album)
Bassnectar – Reflective Part 3
Benny Benassi x Si Tukker – Everybody Needs A Kiss (Kryder Remix)
Carl Kennedy ft. Maiko Spencer – The Love you bring me (Joe Stone Remix)
Crywolf – U L T R A V I O L E N T
Culpriit – Whole Day Off (Stripped)
Daft Funk – Gotta Get Hyper
Dajae- Brighter Days (Oliver Knight & Hugo Jones Remix)
Dropgun – Fire Blazing
Ekali – Leaving
Futuristic Polar Bears, MATTN, Olly James – Throne
Galantis – Mama Look At Me Now / Satisfied (Remixes)
Gramatik & Kotek – Vitalik Buterin
GotSome – Larry
Hardy Caprio – Best Life (Shift K3Y Remix)
Hekler and Mastadon – Buggas
Henry Fong X Banx & Ranx ft. Sophia Ayana & Richie Loop – Hold Me Down
Illyus & Barrientos – M.E.A.
Jason Derulo x David Guetta feat. Nicki Minaj & Willy William – Good Bye
Jauz – Super Fly
Jay Hardway – Let Me Tell You Something
Justice – Woman Worldwide (Album)
Kevin McKay, CASSIMM – Get on the Floor and Dance
KSHMR ft. Head Quattaz – Good Vibes Solider
Loge21 – Hood Story Vol. 1 EP
Luca Testa & Joey Dale ft. Philip Matta – All in My Head
Matoma – One in a Million (Album)
Matt Fax – Ghost Stories EP
Monki – ENG98 / Electricity
Nicky Romero and Stadiumx – Rise
Quintino – Heey Ya
R3hab – The Wave (Album)
Riot Ten – No Surrender
Sagan – Boy
Seven Lions – Start Again EP
Snavs – SS18 (Album)
Spencer Brown – Windows 95 on Acid EP
Stephen Murphy – In Your Eyes
Steve Aoki – Lie To Me (Remixes Part 1)
The Chainsmokers, NGHTMRE – Save Yourself
The Night (NERO side project) – Set Me Free
Tiesto – WOW
Walker & Royce – Self-Help (Remixes)
(highlighted tracks are my personal highlights the week)