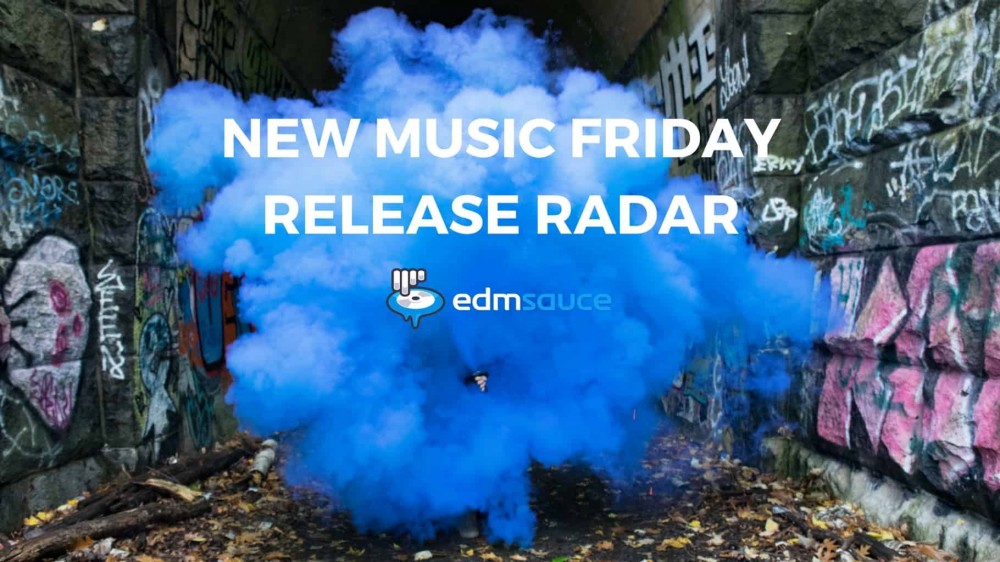 Welcome to the New EDM Release Radar! This post has been going on for over 2 years now and is by far our most popular weekly feature. Below is a list over 100 tracks that will be released FRIDAY, August 9th. We have searched through , Twitter, Beatport, Traxsource, PR E-Mails and everywhere in between to get you these releases.
Check out the list below, we have some BIGGG tunes this week, and thanks as usual to my friends at reddit.com/r/edm for helping me with this every week!
Singles
Aazar, Bellecour – BONAPARTE
pres. OceanLab – Satellite (Trance Wax Remix)
, Quix – Time
Alok, Zafrir – Vale Vale
Andrey Exx – Voices
Anti Up – Right Now
Antrim, Kamilo Sanclemente, Paula OS – Once and Again (GMJ Remix)
Arjans – Whispers
B3RROR – Paise
Black Legend, Shyam P – Only Human (Hatcha & Smokey Bubblin B Remix)
Blamers, Cyborgs – Color In The Night
Block & Crown – Rock The Discotec
Bok Nero, Shizz Lo – Hood Anthem
Bok Nero, Shizz Lo – Hood Anthem
Breathe Carolina, Asketa & Nathan Chaim feat. Rama Duke – Get Away (GATTÜSO Remix)
Cashio – Dancing (With Me)
Cashmere Cat – Emotions
Chocolate Puma, Antranig – Blam!
Crime Zcene – Lights Out
David Forbes – Drift
David Novacek, Incognet – Loser Hit
David Tort, Markem, Allan Nunez, Electro Doctors, Martina Camargo – El Neque
DJ Snake, J Balvin, Tyga – Loco Contigo (Cedric Gervais Remix)
Dmitri Saidi, Menesix – El Moreno
Don Gianni – I Want Somebody
Duke Dumont – The Power
Eddy M – All I Need
Ella Eyre, Banx & Ranx, Kiana Ledé – Mama
Eugenio Tokarev – Till The End
Farius – Make This Last
Ferdinand Weber – Back In The Building (Yahlic Remix)
Frederick & Kusse, Frankco – In My Strutt
Funkerman, JW – All In Check
History Repeats Itself – Twist Contest
Hugel – House Music
HyperPhysics – Wings Your Love
Jamie Jones, Darius Syrossian – Rushing
Jerome Robins – Da Funk
John Summit – Goin' Back
Lost Frequencies – Sun Is Shining
Luca Debonaire, Robert Feelgood – I Can Be The One
Lucky Vegas – Transmissions
Magic Sound – Town
Manse, Yaro, Philip Strand – Summer Rain
Matt Caseli, David Jimenez – Feeling Good (Wasabi Remix)
Menshee – Voices In My Head
Nari, BelAir – Downwithcha
Norman Czerny – My Grey Wall
Orlando Voorn – In Da Jungle (Elliot Fitch Remix)
Quintino – Make Believe
Rich James – Falling Deeper
Robert Burian – Time
Roberto Surace – Wishes
Sam Feldt ft. Rani – Post Malone (Club Mix)
Sam Ourt – United
Sergio Trillini – Rewind
Steam Phunk – Need You (Dallerium Remix)
Steve Aoki, , Dr. Phunk – Hava
Swanky Tunes, Jantine – I'll Live On
Teamworx, Mr. Sid, George Z – Louder
Terry Lex – Holdin On
The Temper Trap – Sweet Disposition (Cristoph Private Remix)
Trutopia – South Coast
Vanilla Ace, AYAREZ – Tinder
We Are Loud – Face Change
Albums/EP's/Remix Packs
Ahmed Romel – RÜYA (Album)
Al } }, // Articles - recommendations in emotes and comments widget recommendationsWides: false, recommendationsProtocol: "", globalRecommendations: false, // Colors darkMode: false, color: "108ee9", // By Widget comments: { vuukleAuth: true, hideRecommendedArticles: false, hideCommentInputBox: false, enabled: true, commentingClosed: false, maxChars: '3000', countToLoad: '5', toxicityLimit: '80', spamLimit: '90', sorting: 'latest', transliteration:{ language: 'en', enabledByDefault: false, }, customText: { recommendedStories: 'TALK OF THE TOWN', }, }, emotes: { enabled: true, hideRecommendedArticles: false, size: '70', // icons size firstImg: '', firstName: 'HAPPY', secondImg: '', secondName: 'WTF', thirdImg: '', thirdName: 'AMUSED', fourthImg: '', fourthName: 'LMAO', fifthImg: '', fifthName:'ANGRY', sixthImg: '', sixthName: 'SAD', disable: ], customText: {}, }, powerbar: { enabled: true, defaultEmote: 1, customUrls: { facebook: '', google: '', twitter: '', linkedin: '', }, customText: {}, items: ], }, }; (function () { s.async = true; s.src = 'https://cdn.vuukle.com/platform.js'; (d.head || d.body).appendChild(s); })();