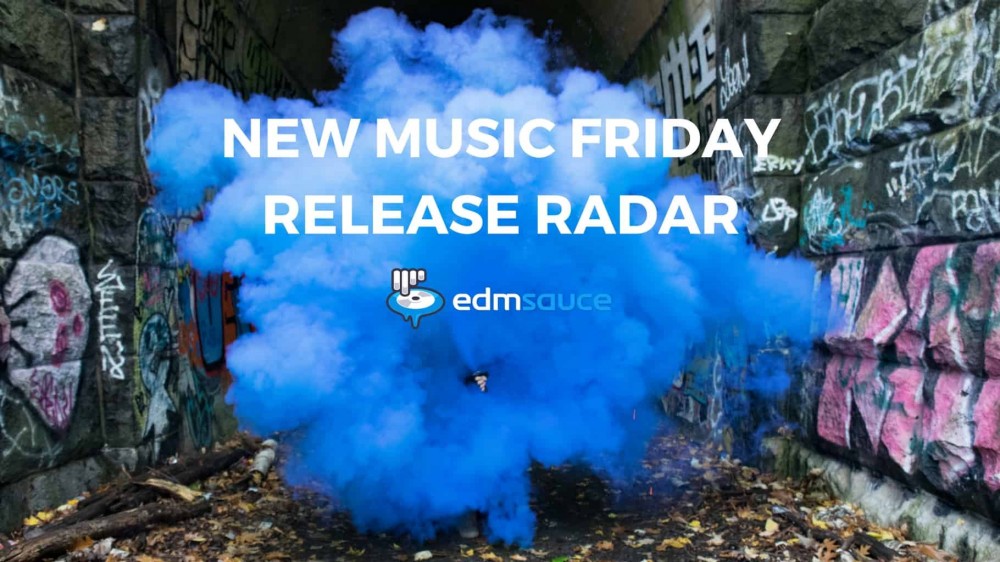 New EDM Release Radar is here! We got a big week this week, not as big as the last few but still big none the less. Check out this list below and let me know if I missed anything!
Related: New EDM This Week Playlist
Table Contents
New EDM Release Radar | February 7th
---
Singles
---
1991 – The People
Alan Fitzpatrick, Patrice Rushen – Haven't You Heard (Fitzy's Fully Charged Mix)
Alok, JØRD, DJ MP4 – The Book Is On The Table
Asketa, Natan Chaim, Mo Falk – Anybody
BeatFreakz – Somebody's Watching Me (Chico Rose Remix)
Blasterjaxx – MTHRFCKR
Bodin – Ridiculous
Buzz Low, Jordan Shaw – Just My Type
Cesqeaux, Todd Helder – NASA
CID, Jaquell – Downstaird
Code Blox, Vocy – Right
CRÜPO – Memories
Curbi, Helen – Feel
Danijel Kostic – Emovere
Dark Heart, Stafford Brothers – Boom
Dexter King, Alexis Donn – Only You
DNF – I'm Back
Dr Phunk – Make Some Noise
EDX – Adore Me
Franky Nuts – Time Is Running Out
Funk D – Thrivin
Galantis – Powerlines
Gene Farris, John Summit – Bass Go (Biscits Remix)
GRAVEDGR, Krischvn – Move
GRiZ – Could U
Jack Back, Tom Staar – Body Beat
Justin Mylo, Raphaella – I Wanna Fall In Love
Justin Prime, Vivid – Don't Stop
Kevin McKay, Ridney, Paris Mitchell – Booty
Kris Kross Amsterdam, Tino Martin, Emma Heesters – Loop Niet Weg
KUURO – Slap!
Last Heroes – Dreaming
Lorentz – Overload
LUX – Wook Zone
Mari Ferrary, Kaskeiyp – My Mind
Mat Zo – The Next Chapter
Matt Nash – Hold On
Mesto, Aloe Blac – Don't Worry (Osten Remix)
Moguai, Kai Tracid – DT64
NGHTMRE, SLANDER – Feeling Good
Nicky Romero – Stay
Party Pupils, Gary Go – West Coast Tears
Prilly, Selva – Shooting Stars
Purple Disco Machine – In My Arms
Quarantino – Broken Love
Raven & Kreyn – Lose Control
Ryan Blyth – Say So
Steve Walls – Rise Up
Synapson, Oumou Sangare – Bensema
Volac – Baby Boy
Wild Cards, Lucas Marx – It Girl
Will Sparks – Disco Dancing
---
Albums, EP's, Remix Packs
---
ARMNHMR – The Free World (LP)
Galantis – Church (Album)
Gerald Le Funk – Dance Flow (EP)
i_o – NRG444 (EP)
Liquid Todd, Leandro da Silva – Move Your Feet (Remixes)
Nils van Zandt – Life the Party (Remixes)
Rezident – Perspective (EP)
Sacha Robotti, Steve Darko, JTJ – Whistle Tippin' (EP)
Spagheddy – Armageddy (EP)