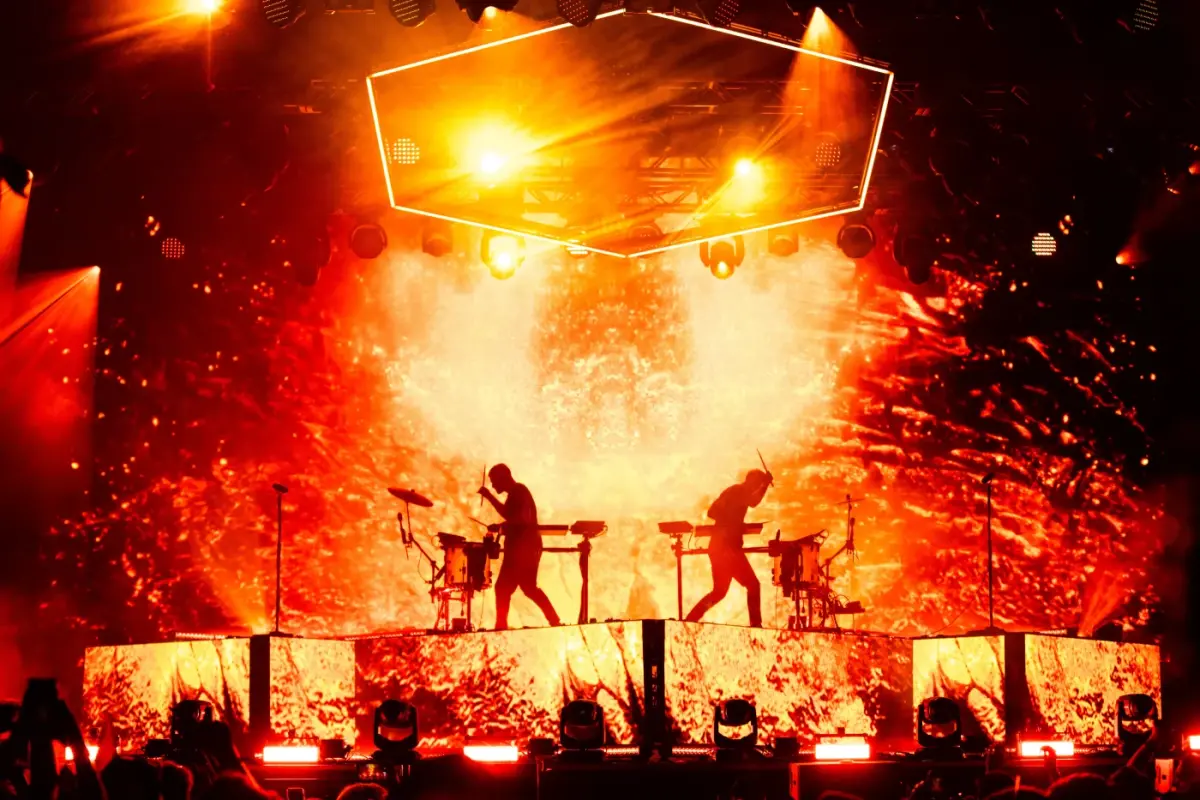 They say you can't connect the dots looking forward—you can only connect them looking backwards. And in the case of ODESZA's long-awaited fourth album, The Last Goodbye, memories are the key.
There's a reason why longtime fans find solace in ODESZA's music. It has long functioned as a nostalgia machine which metaphysically makes us recall the last vestiges of the things that made us most happy.
But what really makes ODESZA's timeless music so special is its profound ability to nestle into the blueprints of our lives, tethering itself to the charts that dictate our growth. And in doing so, ODESZA and their fans mature in lockstep, like family members.
The Last Goodbye is a testament to that familial bond.
For far too long, touring musicians—especially DJs—have been expected to masquerade as caricatures of themselves, toiling through a faux-rockstar lifestyle where vulnerability is akin to kryptonite. ODESZA's Clayton Knight and Harrison Mills shatter that axiom with The Last Goodbye, a deeply personal display of bravura.